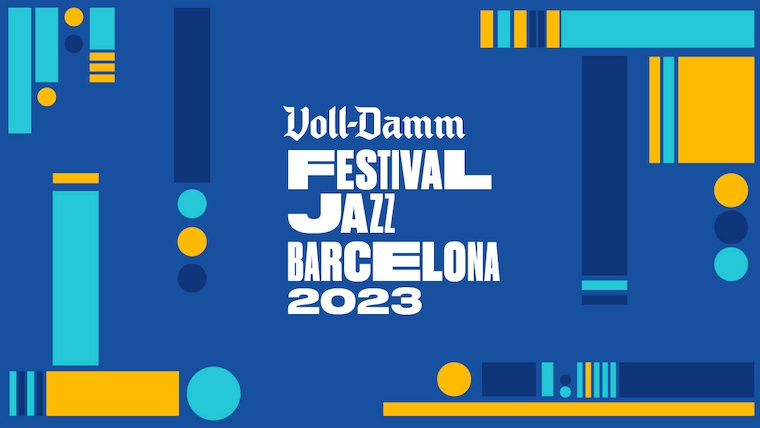 Jazz. Woody Allen, Chucho Valdés, Joshua Redman, Sergio Mendes, Richard Bona with the Liceu Big Band, Tigran Hamasyan, Clara Peya and Ron Carter are just some of the most notable artists.
The 55th Barcelona Voll-Damm Jazz Festival gets under way on 18 September, with new venues and more acts than ever, including established and internationally renowned artists plus local jazz and emerging talents.
Woody Allen will be kicking off the festival with two exclusive concerts on 18 and 19 September, while the Dominican pianist Michel Camino will be offering a single concert with Marco Mezquida and receiving the festival's Gold Medal.
A host of parallel activities complete the programme, offering multiple options for enjoying great music and a passion for jazz: free concerts, masterclasses by leading figures, lectures, encounters with artists and more.
Others
Occur on:

Occur on:

Occur on:

Occur on:

Occur on:
El 55 Voll-Damm Festival de Jazz de Barcelona presenta una primera onada de la seva programació de tardor, que inclou noms com el saxofonista Joshua Redman, amb el primer projecte que lidera en què compta amb una cantant convidada; Sergio Mendes, un històric de la música brasilera que debuta al festival; Ron Carter, en una gira europea que podria ser l'última del veterà contrabaixista; el fenomen del piano Sofiane Pamart; la presentació del disc Abraça Brasil de la Sant Andreu Jazz Band, i Michel Camilo, que tocarà en un duo inèdit i d'estrena amb Marco Mezquida.
El festival presenta també projectes d'encàrrec molt ambiciosos amb la participació de músics ben joves: la Liceu Big Band, dirigida per Sergi Vergés, tindrà com a convidat solista Richard Bona, i Andrea Motis presenta el seu nou i ambiciós projecte, Febrero, al costat de la Camerata Conservatori Liceu.
Un any més, el Conservatori del Liceu acull un autèntic festival dins del festival amb artistes com Dave Douglas, The Bad Plus, Donny McCaslin, Joel Ross, Joey Calderazzo, Aaron Parks, Chris Potter, Ralph Towner, el duo format per Sylvie Courvoisier i Mary Halvorson i el quartet cooperatiu que formen Javier Colina, Albert Sanz, Antonio Serrano i Israel Suárez, Piraña.
La sèrie flamenca De Cajón! ha confirmat de moment quatre concerts: la guitarra de Tomatito en la seva expressió més flamenca, el final de gira apoteòsic del cantaor Miguel Poveda, el retorn d'un altre guitarrista exquisit, Dani de Morón i l'espectacle Así Canta Jerez en Navidad.
El duo format per Lucia i Horacio Fumero (pianista i contrabaixista, filla i pare) i el concert final del projecte en homenatge a Stéphane Grappelli de la violinista Èlia Bastida són els dos concerts confirmats ara mateix a Luz de Gas.
Diferents espais
Address:

C Lepant, 170

:

Eixample

Neighborhood:

el Fort Pienc

City:

Barcelona
Where

Diferents espais
When

From 18/09/2023 to 27/12/2023
Website
Web:

Web venda d'entrades:
You may also be interested in...