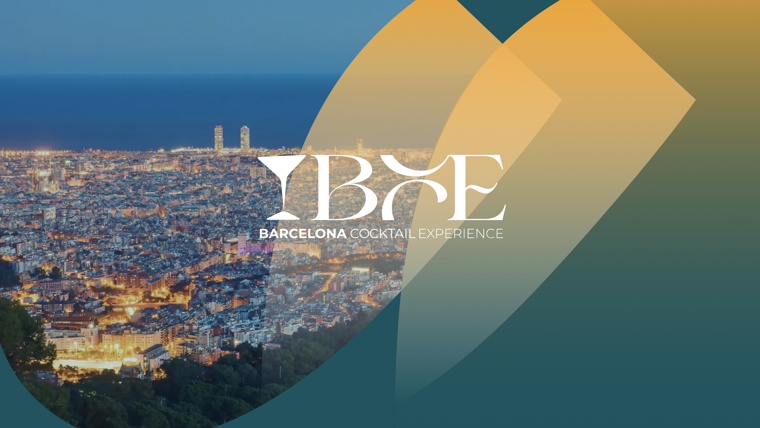 Gastronomy. Ten days of cocktails, events, masterclasses and much more!
From 30 September to 9 October, Barcelona will be hosting its very first Barcelona Cocktail Experience, Spain's preeminent cocktail event.
Ten activities will be taking place at different points throughout the city, drawing participation from 150 local establishments. With your official BCE wristband you'll be able to enjoy signature cocktails created specially for the occasion in iconic bars such as Paradiso, Sips, Boadas and Club House for the exclusive price of €7.
The event will also include the Cocktail Village, to take place on 2 and 3 October in the emblematic Palau Dalmases in the Born district. This venue for brands and bartenders will be open to the public and feature pop-up bars from top Barcelona brands; a training programme full of seminars, masterclasses and talks, and a tasting room where you can sit down for exclusive tastings and loads of other surprises.
Schedule
Days
Hours
Preus

Tots el dies

Entrada general: 20 €

(preu de la polsera Barcelona Cocktail Experience)




Permet accedir a tots els BCE | Signature Cocktail exclusius de la setmana per un preu especial de 7€ a més de 150 establiments.

Accés al BCE | Education Program: seminaris, formacions i tastings.

Accés a BCE | Cocktail Village: el 2 i 3 d'octubre a Palau Dalmases > Espai de fira.
10 DIES de còctels, esdeveniments i molt més.
Comença la Barcelona Cocktail Experience, del divendres 30 de setembre al diumenge 9 d'octubre. 10 dies de còctels, masterclasses, guests bartendings, pop ups…Amb la polsera oficial de BCE gaudiràs dels Signature Coctkails especialment creats per a l'esdeveniment, en els més de 130 temples de la cocteleria de Barcelona, a un preu exclusiu de 7€.
Signature Cocktails a 7€ en més de 150 LOCALS
Cada establiment ha col·laborat amb les millors marques de la indústria per crear un Signature Cocktail exclusiu per a BCE que podràs gaudir per només 7€, gràcies a la polsera oficial de BCE.Descobreix les creacions exclusives de BCE en establiments tan mítics com Paradiso, Sips, Boadas, Club House i molts més!
COCKTAIL VILLAGE al Palau Dalmases
Només dos dies, el diumenge 2 i dilluns 3 d'octubre.
Més de 55 hotels i més de 100 cocktail bars de Barcelona + Espai Fira al Palau Dalmases
Address:

Carrer de Montcada, 20

:

Ciutat Vella

Neighborhood:

Sant Pere, Santa Caterina i la Ribera

City:

Barcelona
Where

Més de 55 hotels i més de 100 cocktail bars de Barcelona + Espai Fira al Palau Dalmases
When

From 30/09/2022 to 09/10/2022
Website
You may also be interested in...