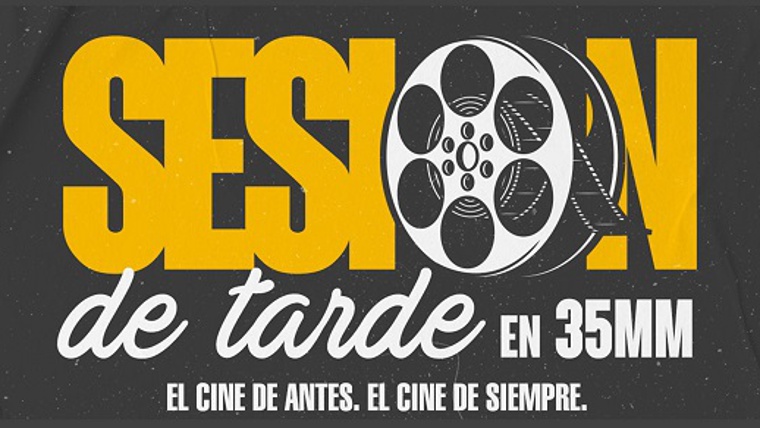 Film. A chance to see 'Cross of Iron', 'Cutthroat Island', 'Year of the Dragon' and other films.
Westerns, adventures, fantasy films and more... The Phenomena Experience is regaining classic films in 35mm on Saturday afternoons.
The films are being shown in original language with Spanish subtitles (VOSE).
See the programme on the Phenomena website.
Schedule
Days
Hours
Preus

Dissabte

a les 15.30 h

Entrada general: 7 €

Socis Club: 4 €
Els dissabtes recuperem el cinema de sobretaula. A 35 mm. Com abans. Com sempre
DISSABTE 13 DE MAIG
ZULÚ (ZULU)
Dir. Cy Endfield, 1964 · Reino Unido · 138' · 35mm · VOSE
Int. Stanley Baker, Michael Caine, Jack Hawkins
DISSABTE 20 DE MAIG
MUERTE EN EL NILO (DEATH ON THE NILE)
Dir. John Guillermin, 1978 · Reino Unido · 140' · 35mm · VOSE
Int. Peter Ustinov, Bette Davis, Mia Farrow
DISSABTE 11 DE MARZO
LOS CAÑONES DE NAVARONE (THE GUNS OF NAVARONE)
Dir. J. Lee Thompson, 1961 · Reino Unido · 158' · 35 mm · VOSE
Int. Gregory Peck, David Niven, Richard Harris
DISSABTE 27 DE MAIG
LA CRUZ DE HIERRO (CROSS OF IRON)
Dir. Sam Peckinpah, 1977 · Reino Unido · 132' · 35mm · VOSE
Int. James Coburn, James Mason, Maximilian Schell
DISSABTE 3 DE JUNY
MANHATTAN SUR (THE YEAR OF THE DRAGON)
Dir. Michael Cimino, 1985 · USA · 134' · 35mm · VOSE
Int. Mickey Rourke, John Lone, Ariane, Leonard Termo
DISSABTE 10 DE JUNY
FUERZA 10 DE NAVARONE (FORCE 10 FROM NAVARONE)
Dir. Guy Hamilton, 1978 · Reino Unido · 118' · 35mm · VOSE
Int. Robert Shaw, Harrison Ford, Barbara Bach
DISSABTE 17 DE JUNY
LA ISLA DE LAS CABEZAS CORTADAS (CUTTHROAT ISLAND)
Dir. Renny Harlin, 1995 · USA · 123' · 35mm · VOSE
Int. Geena Davis, Matthew Modine, Frank Langella
DISSABTE 24 DE JUNY
CAZA SALVAJE (DEATH HUNT)
Dir. Peter R. Hunt, 1981 · USA · 97' · 35mm · VOSE
Int. Charles Bronson, Lee Marvin, Angie Dickinson
Address:

C Sant Antoni Maria Claret, 168

:

Eixample

Neighborhood:

la Sagrada Família

City:

Barcelona
When

From 13/05/2023 to 24/06/2023
Website
Web venda d'entrades:
You may also be interested in...