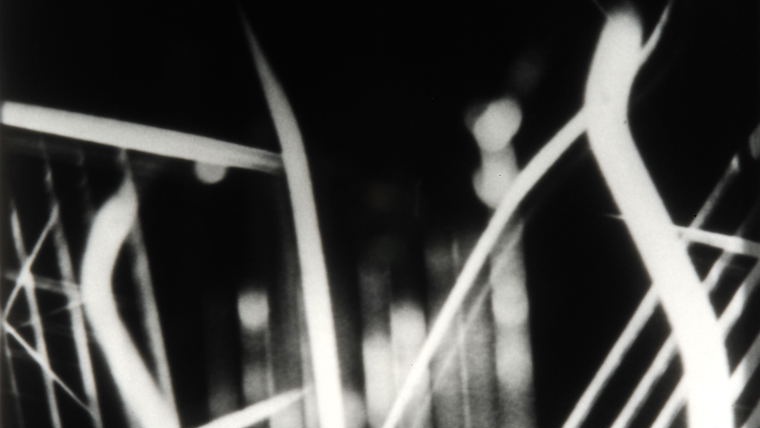 Experimental film. The cycle puts the emphasis on films by women, with the screening of Eugènia Balcells' "Flight" and of films by Sara Gómez and Signe Baumane to discover.
The CCCB is opening a new season of Xcèntric film cycle this coming 19 January, Xcèntric 2023, with the screening of Women Light Music . The session will include Eugènia Balcells's (1981) music piece, Flight, which will be performed live by the pianist and composer, Clara Lai. There will also be a sample of pieces by the film-makers Mary Ellen Bute, Lis Rhodes and Blanca Rego.
Aimed at highlighting films by women, future sessions will feature De cierta manera, by the Afro-Cuban film-maker Sara Gómez, which tells the story of a love affair between a mulatto worker and a secondary-school teacher in an outlying neighbourhood in Havana and combines its intimate narrative with reporting, ethnographic research and self-reflection. The Latvian artist Signe Baumane is premièring My Love Affair With Marriage in Catalonia, a musical animation film on the dark side of romantic love.
Xcèntric will also be paying homage to the late Jean-Luc Godard, with two sessions revealing a very little-known part of his extensive work, sharing reflections on films and his creative process.
Another notable feature in the programme will be a series of cult films by Ed Pincus, Fernando Birri and Robert Kramer.
You can check out Xcèntric's full programme from the CCCB's website.
Schedule
Days
Hours
Preus

Consulteu programació al web

Consulteu horaris de les projeccions al web

Entrada general: 4 €




Reduïda: 3 €




Abonament 5 sessions: 15 € / 12 € Reduït




Amics CCCB: gratuït
Others
Occur on:

Tickets sold at:
Una quinzena de curts i migmetratges donaran la benvinguda a una nova edició de Xcèntric, el programa de cinema estable del Centre de Cultura Contemporània de Barcelona (CCCB), un punt de trobada per a públic, cineastes i estudiosos àvids de gaudir d'unes propostes cinematogràfiques visionàries. Aquestes primeres projeccions es faran el 19, 20 i 21 de gener, aplegades sota el títol Women Light Music. Com apunta el nom, les cintes escollides tenen en comú que són pel·lícules per pensar la relació entre les dones i la composició musical, "films amb models de composició molt propers als de la música, una espècie de partitures on els sons s'anoten a través de les imatges, treballant així la seva sincronia, on allò que es veu i allò que se sent, moltes vegades, és materialment el mateix", s'informa des de l'organització. Hi haurà composicions cinètiques d' Eugènia Balcells, Mary Ellen Bute, Lis Rhodes i Blanca Rego, entre d'altres.
La majoria de passis que es faran a Xcèntric són de cintes de curta durada. Però també hi haurà alguns llargmetratges. És el cas, per exemple, de la projecció de la pel·lícula de Jean-Luc Godard Voyage à travers un film (Sauve qui peut (la vie)) (1981), la tarda del 26 de gener, una filmació que anirà precedida de dos curtmetratges del mateix cineasta. O de la pel·lícula d'animació My Love Affair with Marriage, de Signe Baumane, estrenada tot just el passat 2022 i en què la directora letona toca temes com la sexualitat, els estereotips de gènere o les relacions abusives, des d'una perspectiva feminista travessada per un peculiar sentit de l'humor. Es podrà veure el 2 de febrer.
Trobareu tots els detalls de la programació en aquest enllaç.
Address:

C Montalegre, 5

:

Ciutat Vella

Neighborhood:

el Raval

City:

Barcelona
When

From 19/01/2023 to 26/02/2023
Website
Web venda d'entrades:
E-mail
E-mail venda d'entrades:

taquilles@cccb.org
You may also be interested in...