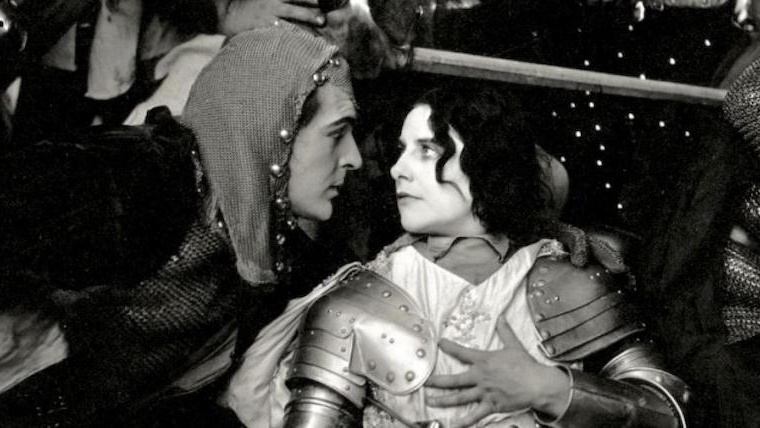 Films. The cycle offers a chance to see films such as 'El mestís', 'Anna Karenina' and 'Joana la dona'.
In the middle of the 1920s, two thirds of cinema audiences in the USA were women. Hollywood studios contracted numerous scriptwriters to cater for their tastes. These creators accounted for a third of the payroll for the profession and gave a "feminine touch" to an otherwise masculine perspective.
Over the course of the year we'll be making the case for the most prolific and significant of these creators, who in some cases were also directors: Lenore J. Coffee, Lois Weber, June Mathis (Ben Hur), Agnes Christine Johnston (Show People) and Clara Beranger (Dr. Jekyll and Mr. Hyde).
The cycle Elles tenen la paraula. Dones guionistes al Hollywood silent starts with sessions presented by Giuliana Muscio, professor at the University of Padua, specialist in relations between Italian and US cinema and author of a revealing essay about this side of the history of cinema.
Check the programme on the Filmoteca website.
Schedule
Days
Hours
Preus

Consulteu els dies a l'enllaç

de la programació.

Consulteu l'horari a l'ennlaç

de la programació.

Entrada general de: 4 €

Entrada reduïda: 3 €
- Estudiants
- Persones a l'atur
- Persones jubilades
- Família nombrosa
- Família monoparental
- Carnet joveo de l'European Youth Card
- Carnet Xarxa Biblioteques
- Persones amb discapacitat física,
psíquica o sensorial grau 33%

Filmo 10: 20 €
(10 sessions, no nominal)
Others
Occur on:

Tickets sold at:

Organised by:
A mitjans dels anys vint, dues terceres parts del públic cinematogràfic nord-americà eren dones. Per fer pel·lícules al seu gust —business is business—, els estudis de Hollywood van contractar nombroses guionistes —una tercera part de la nòmina d'aquesta professió— que donaven el corresponent "toc femení" a una perspectiva habitualment masculina.
Al llarg d'aquest any en reivindiquem vuit de les més significatives i prolífiques, que, en alguns casos, també eren directores: Lenore J. Coffee, Lois Weber, June Mathis (Ben Hur), Agnes Christine Johnston (Show People) o Clara Beranger (Dr. Jekyll and Mr. Hyde).
De les altres tres, comencem amb sessions presentades per Giuliana Muscio, professora de la Universitat de Pàdua, especialista en les relacions entre el cinema italià i el nord-americà i autora d'un assaig revelador sobre aquest vessant de la història del cinema.
Consulteu programació en aquest enllaç
Address:

Plaça de Salvador Seguí, 1*9

:

Ciutat Vella

Neighborhood:

el Raval

City:

Barcelona
When

From 01/02/2023 to 31/12/2023
Website
You may also be interested in...