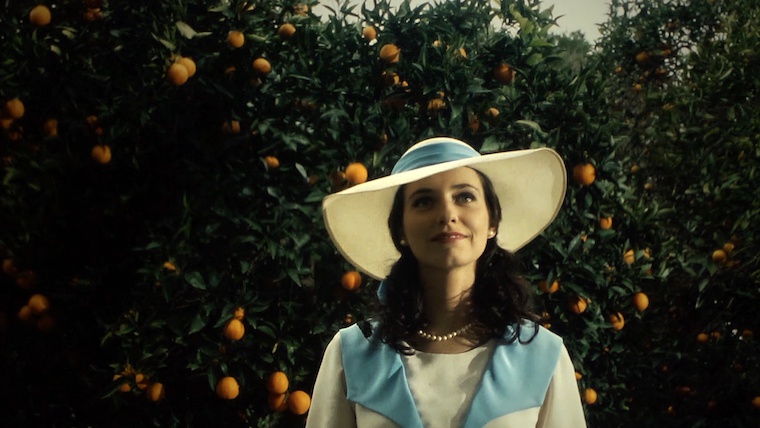 Film. An extensive retrospective dedicated to the Portuguese film-maker.
Manoel de Oliveira is the film director with the longest career in the history of cinema: a total of eighty-four years, from his debut as a director to his last film ( Um século de energia, 2015). His filmography includes over sixty films. He was the only film-maker to transition through the various changes that occurred in the world of cinema: from silent to sound, from black and white to colour, from nitrates to digital media.
Venerated as "the master", Manoel de Oliveira, in addition to being internationally recognised at the world's most important film festivals, became the "oldest working film director", due to his longevity, as he continued making films until he died, at the age of one hundred and six years old.
This series presents an extensive retrospective dedicated to the director, with copies on loan from the Cinemateca Portuguesa. The series is accompanied by an exhibition dedicated to the photographic side of the Portuguese film-maker, which you can visit free of charge at the Filmoteca de Catalunya.
See the programme for the series on the Filmoteca website.
Schedule
Days
Hours
Preus

Consulteu els dies a l'enllaç

de la programació.

Consulteu l'horari a l'ennlaç

de la programació.

Entrada general de: 4 €

Entrada reduïda: 3 €
- Estudiants
- Persones a l'atur
- Persones jubilades
- Família nombrosa
- Família monoparental
- Carnet joveo de l'European Youth Card
- Carnet Xarxa Biblioteques
- Persones amb discapacitat física,
psíquica o sensorial grau 33%

Filmo 10: 20 €
(10 sessions, no nominal)
Others
Occur on:

Tickets sold at:

Organised by:
Una extensa retrospectiva dedicada a Manoel de Oliveira amb còpies procedents de la Cinemateca Portuguesa acompanyarà l'exposició dedicada al vessant fotogràfic del cineasta portuguès.
Consulteu programació en aquest enllaç
Address:

Plaça de Salvador Seguí, 1*9

:

Ciutat Vella

Neighborhood:

el Raval

City:

Barcelona
When

From 08/11/2022 to 29/12/2022
Website
You may also be interested in...