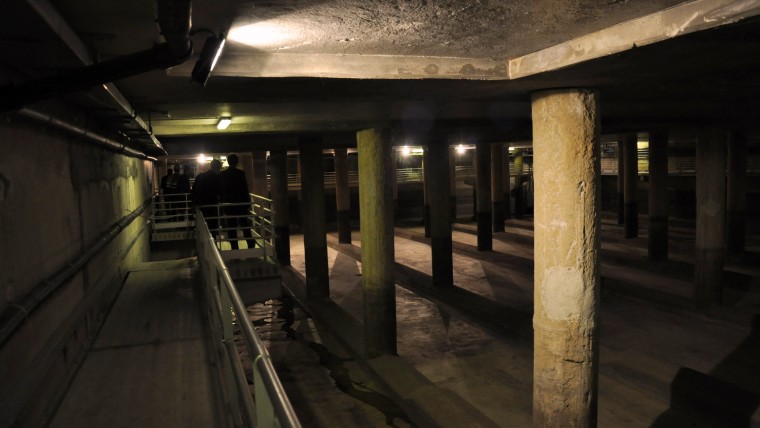 Beginning in September, the Fàbrica del Sol will be organising activities for you to learn about water management, energy, materials, environmental quality and biodiversity in the city
The Fabrica del Sol is organising various activities and routes for you to discover little-known aspects of the city related to the environment and sustainability. These include visiting part of the Barcelona sewerage system, getting to know the features of a rain-water regulation tank in Parc de Joan Miró and following a route round Montjuïc's fountains and water spaces.
These activities will also allow you to discover the environmental and social benefits of urban greenery, get a good insight into how the city's material flows work, along with innovation and energy efficiency in Barcelona, and analyse neighbourhood air quality.
To take part in any of these activities you can sign up here, individually or in groups of at least 10 people.
Schedule
Period
Days
Hours
Observation

del 15 de setembre
al 15 de juliol

De dimarts a divendres

de 10:00 h a 20:00 h


Cal concerta visita prèviament.

Els horaris corresponen
als d'obertura del Centre
d'Educació Ambiental

dissabtes

de 10:00 h a 14:00 h

del 16 de juliol
al 14 de setembre

Tots els dies

Tancat
Others
Occur on:

Registration at:
Activitats per conèixer la gestió de l'aigua, l'energia, els materials, la qualitat ambiental i el verd i la biodiversitat de la ciutat.
Address:

Pg Salvat Papasseit, 1

:

Ciutat Vella

Neighborhood:

la Barceloneta

City:

Barcelona
When

Permanent event
Website
E-mail
E-mail:

lafabricadelsol@bcn.cat
You may also be interested in...