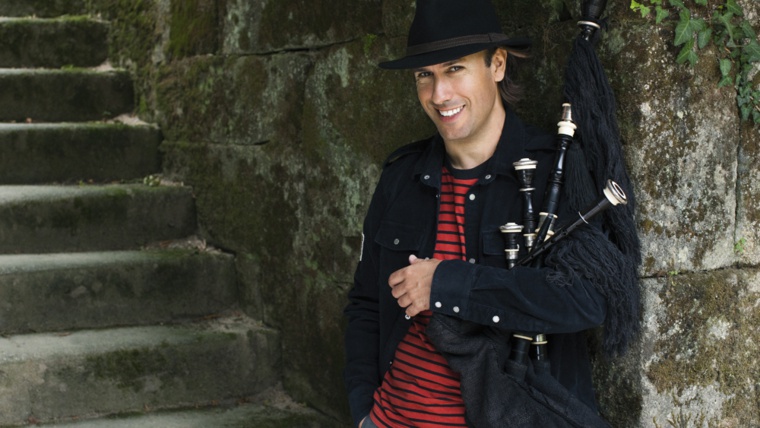 Schedule
Days
Hours
Preus
Observation

Dijous

a les 21.00 h

Entrada general de: 26 a 48 €

Els menors de 16 anys han d'anar acompanyats d'un progenitor o tutor legal i portar l'autorització emplenada.

Pots descarregar-la  AQUÍ.
Others
Occur on:

Tickets sold at:
El gaiter i flautista nascut a Vigo, Carlos Núñez, considerat un dels grans intèrprets de música celta a nivell mundial, arriba al Festival Mil·lenni amb una proposta que significa un pas més en el seu descobriment dels sons lligats a la cultura de la seva Galícia natal, compartida per d'altres territoris com ara Irlanda, un país en qual ha tocat juntament amb la banda The Chieftains.
A més d'una àmplia discografia i un bon nombre de col·laboracions amb artistes de gran prestigi, a Núñez també se li atribueix el mèrit d'iniciar una nova joventut de la música celta, amb seu aclamat disc de debut A irmandade das estrelas (1996), amb què emprenia un recorregut de nou àlbums en el qual no ha deixat d'explorar els sons de la seva terra a través de la fusió amb d'altres estils com el flamenc o el pop. Una investigació sense fi que l'ha portat a viatjar al voltant del món i de la qual en fa partícip a tothom qui omple els seus concerts.
Address:

C Palau de la Música, 2

:

Ciutat Vella

Neighborhood:

Sant Pere, Santa Caterina i la Ribera

City:

Barcelona
When

30/12/2021
Website
Web venda d'entrades:
You may also be interested in...