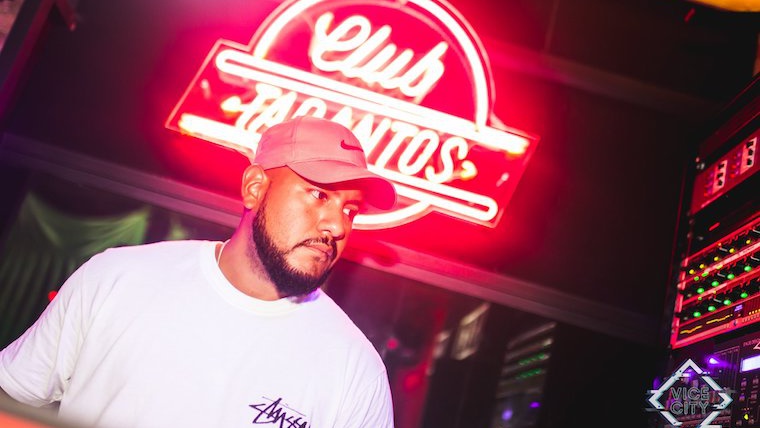 Se celebra a Jamboree 1 i Jamboree 2
Hip hop and R&B. A session blending current hip hop and R&B with old school touches.
Born in Lima, Peru, and raised in Barcelona, DJ Eley has been influenced by black music and turntables from an early age.
His sessions are a blend of the most current hip hop and R&B and the most dance-inducing dancehall, with touches of old school but always keeping the most upbeat club essence.
Despite his young age, DJ Eley has shared with some of the best-known DJs on the Barcelona hip hop scene, such as DJ Yoda, DJ Flavio Rodriguez, DJ Davin, DJ Marc DaSoul and DJ Kunta K, as well as European DJs such as DJ Master Lee.
Schedule
Days
Hours
Preus

24 febrer,
10 març i
31 març

a les 23.59 h

Entrada general: 15 €

(taquilla)

Anticipada: 12 €
Dj Eley nascut a Lima, Perú fa 34 anys però criat a Barcelona, ha estat influenciat per la música negra i per món dels plats des de molt aviat, compartint aquesta afició amb la seva dedicació, cosa que li aporta un ampli coneixement musical tant nou com old school. Les seves sessions són una barreja del més actual del Hip Hop, R & B passant pel dancehall més ballable i amb tocs old school però sempre mantenint un línia d'allò més animada per al club. Malgrat la seva curta edat DJ Eley ha compartit cabina amb els DJ més reconeguts del panorama hip hop de Barcelona com DJ Yoda, DJ Flavio Rodriguez, Dj Davin, DJ Marc DaSoul, DJ Kunta K. .. així com DJ europeus com DJ Màster Lee.
Address:

Plaça Reial, 17

:

Ciutat Vella

Neighborhood:

el Barri Gòtic

City:

Barcelona
Where
When

From 24/02/2023 to 31/03/2023
Website
Web venda d'entrades:
You may also be interested in...