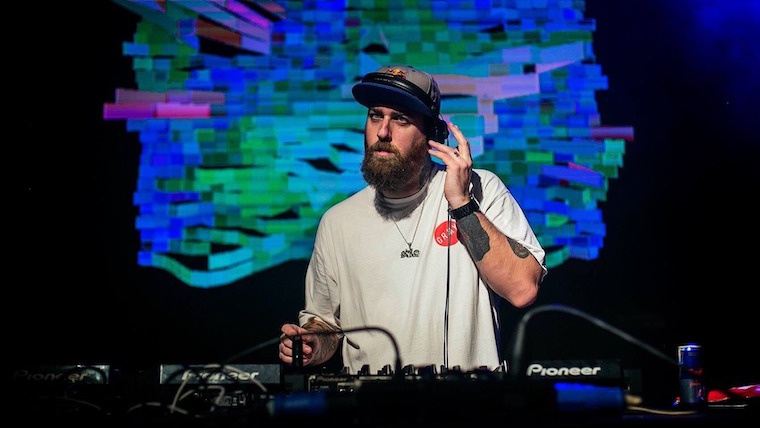 Se celebra a Jamboree 1 i Jamboree 2
'Real DJing'. One of the great talents of the new wave of Spanish sonic and avant-garde projects.
Turntablisme runs through DJ Stile's veins. This DJ's imagination and wide-ranging musical culture allow him to delight even the most demanding and open-minded of audiences, with eclectic sessions of electronic music, trap and moombahton, interspersed with analogue genres such as rock and hip hop.
His mixes have been heard at Dreambeach Villaricos, Arenal Sound and a long list of national festivals, as well as at the MotoGP finals, and at clubs such as Space Ibiza, Sala Heineken and La Riviera in Madrid or at Apolo, Jamboree and Razzmatazz in Barcelona.
Schedule
Days
Hours
Preus

Dimecres

a les 23.59 h

Entrada general: 12 €

(taquilla)

Anticipada: 9 €
Stile és un dels grans talents de la nova onada de propostes sonores i avantguardistes espanyoles. La darrera gran joia artística que dóna la Mediterrània. La seva esglaiadora projecció i el talent que expel·leix als vinils deixen clar que no es conforma amb això i que a Stile li queden molts passos per recórrer per assolir la satisfacció i conformitat.
El Turntablisme corre per les venes des de petit. La seva imaginació i amplíssima cultura musical permeten delectar el públic més exigent i obert d'orelles, esquinçant intel·ligent i integradament sessions eclèctiques d'electrònica, trap o moombahton o en introduir gèneres analògics com el Rock o el Hip Hop.
Ha compartit cartell amb artistes de la talla de Steve Aoki, MAKJ, Dirtyphonics, Djs From Mars YvesV, Cyberpunkers, Pendulum, Modestep i la gran majoria d'artistes destacables d'aquest país, sorprenent i aixecant-ne els elogis per la seva qualitat i energia.
Les seves barreges s'han pogut escoltar a Dreambeach Villaricos, Arenal Sound i un gran llistat de festivals nacionals, com també a les finals de MotoGP, oa clubs com Space Ibiza, a la Sala Heineken i La Riviera de Madrid, Apolo, Jamboree i Razzmatazz a Barcelona, ​​Face Down Ass Up a Saragossa o La 3 a València, per destacar-ne alguns. També diversos sets internacionals a Suïssa i Itàlia.
En definitiva, Stile: Estil i Força, Elegància i Potència, Talent i Ganas, un nom a tenir molt en compte com un dels grans de l'escena #realdjing que res ni ningú no podrà frenar.
Address:

Plaça Reial, 17

:

Ciutat Vella

Neighborhood:

el Barri Gòtic

City:

Barcelona
Where
When

From 01/03/2023 to 29/03/2023
Website
Web venda d'entrades:
You may also be interested in...