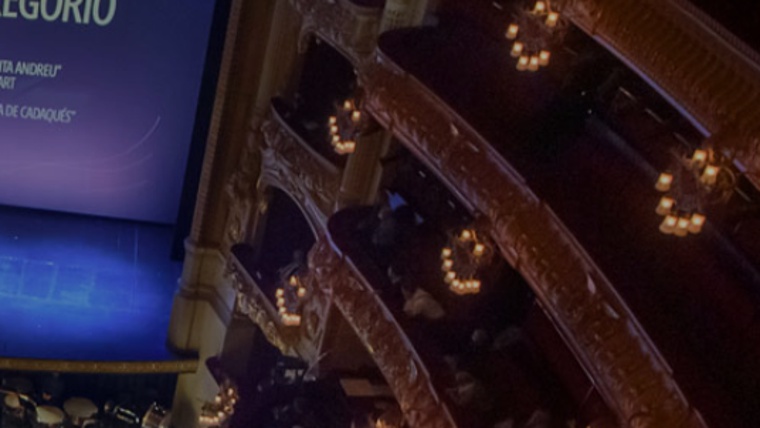 Schedule
Days
Hours
Preus
Observation

Divendres

a les 15.00 h

Entrada general de: 10 a 15 €




Informació sobre abonaments i

descomptes a la web i taquilles

del teatre

Prova final

Diumenge

a les 18.00 h

Entrada general de: 10 a 29 €




Informació sobre abonaments i

descomptes a la web i taquilles

del teatre

Concert final
El tenor Francesc Viñas sempre havia volgut crear una obra que pogués ajudar els joves cantants en les dificultats que representa l'inici de la carrera del cant, i que ell mateix va patir. Aquesta obra la va dur a terme el Dr. Jacint Vilardell l'any 1963, amb la fundació del Concurs Internacional de Cant Tenor Viñas. El Gran Teatre del Liceu va crear un vincle immediat amb el concurs, que s'ha mantingut fins avui. El Teatre, aconseguint la col·laboració d'alguns dels principals teatres internacionals, ha organitzat cinquanta-nou edicions, en les quals han participat més de 13.500 concursants, i ha donat a conèixer molts noms que han estat i són referents dins de la lírica internacional.
Aquest any celebrem el 60è aniversari del Concurs i desitgem que els resultats siguin tan reeixits com els de les edicions anteriors.
Address:

C la Rambla, 51*59

:

Ciutat Vella

Neighborhood:

el Raval

City:

Barcelona
When

From 27/01/2023 to 29/01/2023
Website
Web venda d'entrades:
You may also be interested in...