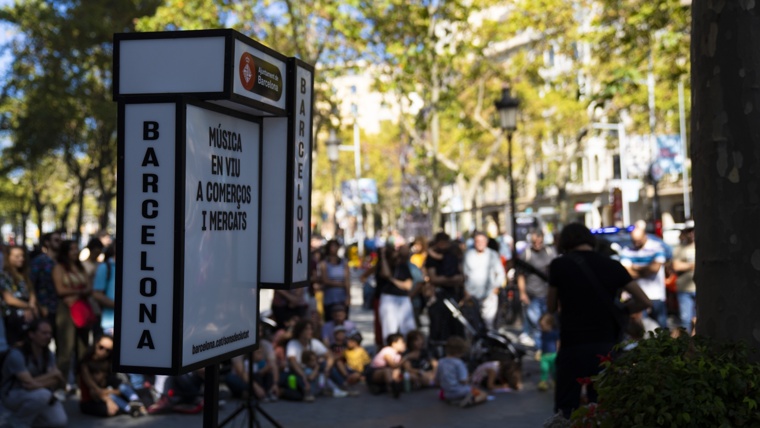 Arriba la versió nadalenca de Sons de Ciutat. Música en viu a les places i carrers dels eixos comercials i dels mercats. Una proposta cultural i comercial que s'estén arreu dels deu districtes de la nostra ciutat.
Músiques diverses com el jazz, l'indie, la clàssica, el folk, el pop, el funk, el soul, l'electrònica i, també enguany, l'òpera i el lied, ompliran la ciutat aquest Nadal amb més de 100 concerts de música de formacions locals que representen la riquesa artística de la nostra ciutat.
Sons de Ciutat vol ser un acte de complicitat entre el comerç i la cultura, un regal musical a vianants i compradors, així com també un espai d'exhibició del talent musical local.
Amb la complicitat de Primavera Labels de Primavera Sound, Sónar, Say it loud, BAM, MIRA, Taller de Músics, Conservatori Superior del Liceu, Jam Session, ESMUC, Terrats en Cultura, Fundació Òpera Catalunya i Fundació Victòria dels Àngels. 
Concerts per tota Barcelona
City:

Barcelona
Where

Concerts per tota Barcelona
When

From 09/12/2023 to 04/01/2024
You may also be interested in...