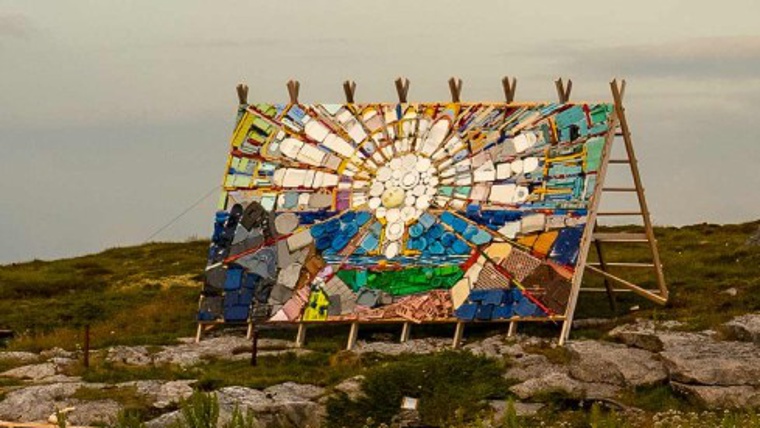 Sustainable art. Installations, performances, exhibitions, interventions in public space, workshops and conferences.
The 26th International Sustainable Film Festival of Catalonia, Drap-Art'22, fills the Gòtic neighbourhood with artistic proposals for nearly a month, with the participation of national and international artists.
The festival backs art as a tool for social transformation before the ever pressing need to bring about a shift towards a more environmentally, economically and socially sustainable world.
The programme features different types of projects: audio-visual performances, sound installations in public places, sound performances, exhibitions, conferences and participatory guided tours, actions in public spaces and workshops.
You can find the programme here.
Drap-Art'22 Al Gòtic es realitzarà novament en espais emblemàtics del barri Gòtic com el Borsí i la Villa del Arte Galleries, plaça Reial, plaça del Rei i altres per confirmar, del 17 de novembre al 21 de desembre de 2022.
Davant la necessitat cada vegada més urgent de provocar un canvi cap a un món més sostenible ambientalment, econòmicament i socialment, Drap-Art aposta una vegada més pel art com eina de transformació social i convida a artistes contemporanis i urbans, dissenyadors, artesans, creadores i creadors multifacètics i indefinibles, artivistes, amateurs i creatius de tota mena, a dir la seva, presentant els seus projectes a la nostra convocatòria.
Podeu consultar el programa al següent enllaç www.drapart.org/web/drap-art-2022/
Barri Gòtic
Address:

Plaça Reial, 1

:

Ciutat Vella

Neighborhood:

el Barri Gòtic

City:

Barcelona
Where

Barri Gòtic
When

From 17/11/2022 to 21/12/2022
Website
Social networks
Facebook:
You may also be interested in...