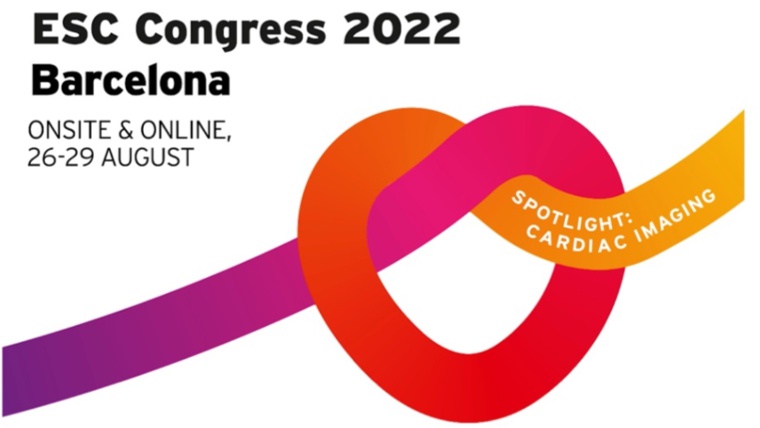 Cardiology. The most important congress in the world in this specialism brings together 15,000 experts in Barcelona.
The European Society of Cardiology Congress is marking its 70th anniversary in 2022.
This is the eighth time the society has held its congress at Fira de Barcelona. The event is expected to bring together nearly 15,000 experts from 150 countries at the Gran Via site between 26 and 29 August.
The congress features a top-class scientific programme, offering the latest in the prevention, detection and treatment of cardiovascular diseases, focusing on cardiac imaging. This will be a unique occasion to discover cutting-edge innovation and science alongside the world's top experts.
This is the first time that the European Society of Cardiology Congress will be accessible both face-to-face and online, meaning you can discover the latest clinical and scientific updates wherever you are.
See the full programme for the event here .
Schedule
Days
Hours
Preus

de 08.00 h a 18.30 h

Entrada general: 995 €

Membres Professionals i Becaris de l'ESC

·        Membre Professional de l'ESC: 900

·        Menors de 40 anys, Infermeria o Associats: 445€

Tarifes especials

·        Països amb renda mitja-baixa i baixa: 445€

·        Estudiants de Medicina: 145€

·        Entrada de dia: 655€
Aquest any l'ESC Congress commemora el seu 70è aniversari a Barcelona, del 26 al 29 d'agost.
Serà la primera vegada que el Congrés Europeu de Cardiologia serà accessible tant físicament a Fira de Barcelona com en línia, de manera que podreu accedir a les darreres actualitzacions clíniques i de ciència, sigueu on sigueu.
Aprofiteu al màxim l'oportunitat d'estar al costat dels principals experts mundials i descobrir nous formats de sessió, així com activitats in situ per facilitar el treball en xarxa.
L'experiència digital continuarà aportant l'última ciència a aquells que no puguin assistir-hi presencialment. La plataforma digital inclourà múltiples sessions en directe des de Barcelona i el programa complet estarà disponible sota demanda.
Podeu inscriure-us aquí
Address:

Av Joan Carles I, 64

City:

Hospitalet llobregat
When

From 26/08/2022 to 29/08/2022
You may also be interested in...