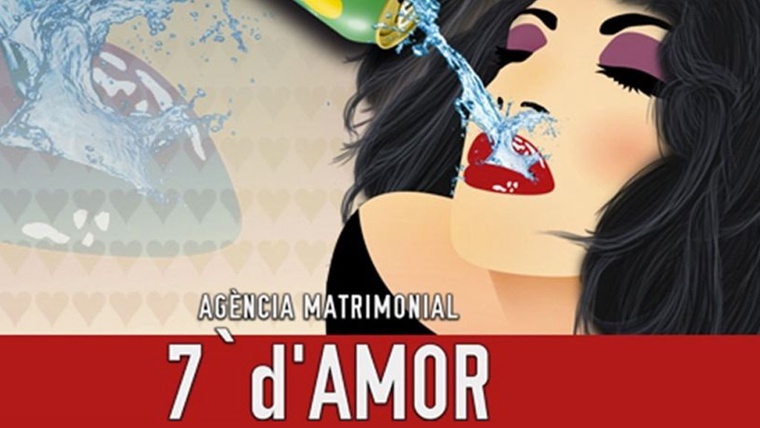 Theatre. Seven women tirelessly looking for the loves of their lives.
Seven very different women enter a speed-dating venue with a common goal: to leave there with a partner.
Seven incredible, spectacular women : a woman who sells chicken, an ex-junkie, a nun who has just left the convent, a women involved in politics, a cleaning lady, a prostitute on sick leave and a purveyor of esoteric books. In desperation, all of them turn to a marriage bureau. 
Will they find what they are looking for? You will have the final say .
Schedule
Days
Hours
Preus
Observation

Dissabte

a les 19.15 h

Entrada general: 26 €




Entrada anticipada: 16.50 €

(més despeses de gestió)

Diumenge

a les 19.00 h

24 juny

a les 18.00 h
Others
Occur on:

Tickets sold at:
Un grup de dones busca parella en un "speed dating".En total són set, set dones increïbles i espectaculars: una venedora de pollastres, una exyonki, una monja acabada de sortir del convent, una dona de la vida política, una senyora de la neteja, una prostituta de baixa laboral i una venedora de llibres esotèrics..
Totes elles amb un únic objectiu: sortir acompanyades avui de la sala.
Address:

C Terol, 26

:

Gràcia

Neighborhood:

la Vila de Gràcia

City:

Barcelona
When

From 19/09/2020 to 31/10/2021
Website
Web venda d'entrades:
You may also be interested in...