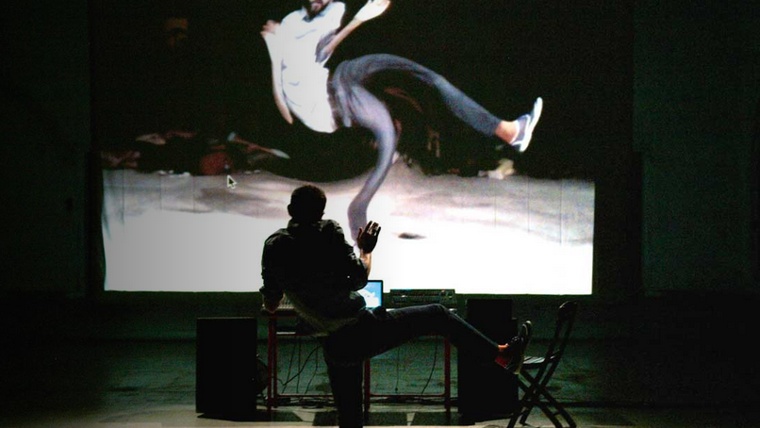 Schedule
| | Days | Hours | Preus | Observation |
| --- | --- | --- | --- | --- |
| | 3 febrer | a les 17.00 h | Entrada general: 12 € | |
| | 4 febrer | a les 12.00 h | | |
| | | a les 17.00 h | | |
Others
Occur on:

Tickets sold at:

Tickets sold at:
Torna al Mercat un espectacle icònic que vam veure al Mercat fa uns anys: JOSEPH_kids, un encàrrec del teatre The Place de Londres que ha recorregut el món. Aquesta obra pretén mostrar als infants com les eines tecnològiques poden ser portadores de creativitat i no la causa de la pura alienació. JOSEPH_kids és un espectacle divertit de veure i que alhora fa pensar el públic, entre altres coses, sobre el fet que ens movem en un espai performatiu de maneres que sempre poden ser noves i sorprenents. Alessandro Sciarroni és un artista italià amb experiència en arts visuals i en investigació teatral. Les seves obres es mostren a festivals de dansa i de teatre contemporani, museus i galeries d'art, així com en espais no convencionals, i impliquen professionals de diferents disciplines. El 2019 va ser guardonat amb el Lleó d'Or a la seva trajectòria en dansa per la Biennal de Venècia. El seu treball intenta descobrir obsessions, pors i fragilitats de l'acte d'interpretar, a través de la repetició d'una pràctica fins als límits de la resistència física dels intèrprets, amb una mirada diferent de la dimensió del temps i una relació empàtica entre el públic i els intèrprets.
Idea Alessandro Sciarroni / Amb Michele Di Stefano i Marco D'Agostin o Marco D'Agostini i Amy Bell / Direcció tècnica Valeria Foti / Tècnic gira Cosimo Maggini / Oficina premsa Beatrice Giongo / Administració Chiara Fava / Curadoria, promoció, consulting Lisa Gilardino Producció corpoceleste_C.C.00# / Coproducció Armunia/Festival Inequilibrio / Amb el suport Marche Teatro / Amb la col·laboració Teatro Pubblico Pugliese/La scena dei ragazzi / estrena Castiglioncello (I), Inequilibrio
When

From 03/02/2024 to 04/02/2024
Website
Web venda d'entrades:
You may also be interested in...