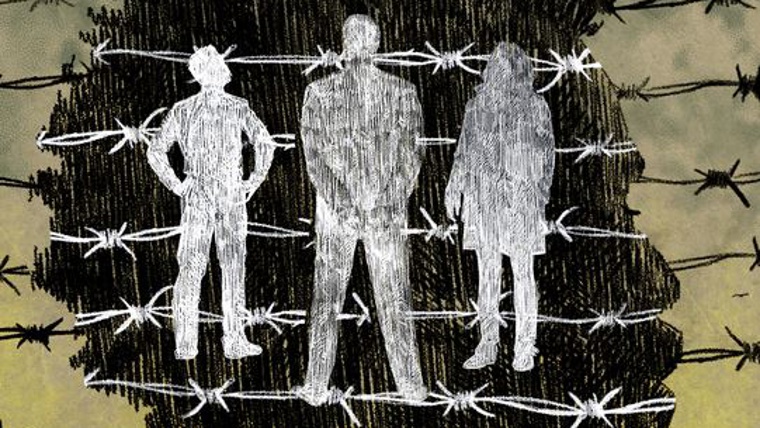 Schedule
Days
Hours
Preus
Observation

Dimecres, dijous, divendres i dissabte i
5 octubre

a les 20.30 h

Entrada general: 20 €

Consulteu la informació dels possibles descomptes al web del Festival o al web de cada espai

Diumenge

a les 19.00 h
Others
Occur on:

Tickets sold at:

Tickets sold at:

Tickets sold at:

Organised by:
Bernard-Marie Koltès ens parla de colonialisme i opressió no només a l'Àfrica sinó també a la nostra societat, que sobreviu gràcies a treballadors explotats i oprimits. Nosaltres som els gossos que borden per tal de defensar el paradís occidental que hem construït, una illa de seguretat aparent que és representada per l'obra on passa l'acció. Vivim als marges, exiliats en una perifèria mental, a causa de la nostra incapacitat per obrir-nos i construir una llar que aculli i protegeixi tothom. Els personatges en escena representen els actors d'aquesta dinàmica d'opressió: la força bruta (Cal), el poder econòmic (Horn), una Léoneque, com nosaltres mateixos, no s'embruta les mans però gaudeix dels beneficis que genera la dinàmica neocolonial, i Alboury, la veu de la consciència que posa la resta de personatges davant de les seves accions i que interpreta Ricard Boyle, actor català d'origen africà que també protagonitza en aquesta edició del Grec 2021 el muntatge Annobón.
Una producció del Teatre Tantarantana i Arsènic Creacions.
Autoria: Bernard-Marie Koltès Traducció: Sergi Belbel Direcció: Roberto Romei Interpretació: Pep Ambròs, Ricard Boyle (resta del repartiment, en curs).
Address:

C Flors, 22

:

Ciutat Vella

Neighborhood:

el Raval

City:

Barcelona
Where
When

From 02/10/2021 to 31/10/2021
Website
Web:

Web:

Web:

Web:

Web venda d'entrades:
You may also be interested in...