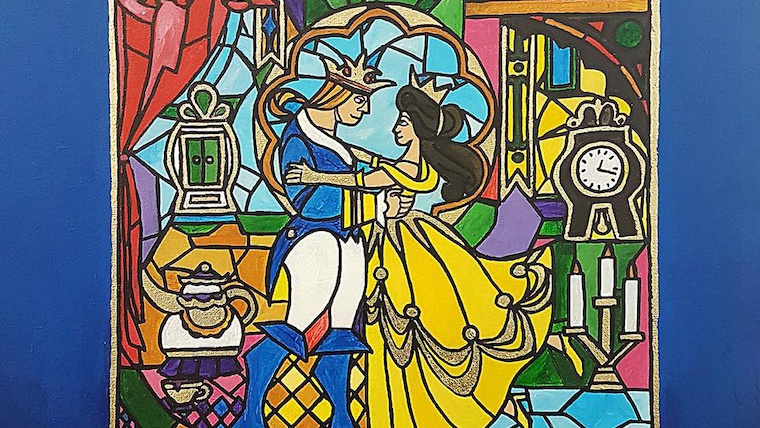 Musical. A classic tale for young children and adults with live voices and an unforgettable story.
Barbarie Teatro Musical presents La Bella y la Bestia, el musical, an adaptation of the popular French tale, aimed at all audiences.
Once up a time, there was a prince who lived in a magnificent castle. Despite having everything he could possibly want, he was selfish and spoilt. One night, a witch casts an evil spell on him and condemns him to become a beast. To break free from the spell, he must fall in love with a girl before the last petal drops from an enchanted rose.
Ten years later, a young woman called Bella came to the castle to rescue her father, who was a prisoner of the beast's. It's said that true beauty lies within. Could the young woman learn to love the beast and break the spell?
Artistic team
Director: Josema Arreciado, Sandra González; Cast: Josema Arreciado, Sandra González, Jesús Trinidad, Carles Jiménez, Luisfer Ramírez, María Bustelo, Pablo Sobrá, Marta Castro, Vero Fernández, Sonia Ramos, Cris Sánchez.
Show in Spanish.
Duration: 90 minutes.
Recommended age: 2 and over.
Schedule
Days
Hours
Preus
Observation

Dissabte i diumenge

a les 12.30 h

Entrada general: 18 €

(+ despeses de gestió)

Durada: 90 minuts




Aforament limitat
Others
Occur on:

Tickets sold at:
La Barbarie Teatro Musical té el plaer de presentar la seva producció "La Bella y la Bestia, el musical". És una adaptació de l'conte popular francès. La representació està dirigida a tots els públics, i dura aproximadament 100 minuts.
Hi havia una vegada un príncep que vivia en un resplendent castell. Tot i tenir tot el que podia desitjar, era egoista i consentit. Una nit, una bruixa llançar un malefici sobre ell i tots el que hi vivien. Com a càstig, el príncep va ser condemnat a ser una bèstia, i només podria lliurar-se d'aquest malefici si aconseguia enamorar d'una noia abans que caigués l'últim pètal d'una rosa encantada.
Deu anys després, una jove anomenada Bella arriba a el castell per rescatar el seu pare, que és presoner de la bèstia. Diuen que la veritable bellesa es troba a l'interior. Podrà la noia aprendre a estimar la bèstia i trencar l'encanteri?
La Barbarie Teatro Musical et convida a gaudir d'un clàssic musical per a nens i adults amb veus en directe i una història d'amor que mai oblidaràs!
Address:

Avinguda del Paral·lel, 57 - 61

:

Sants-Montjuïc

Neighborhood:

el Poble-sec

City:

Barcelona
Where
When

From 02/09/2023 to 24/09/2023
Website
You may also be interested in...