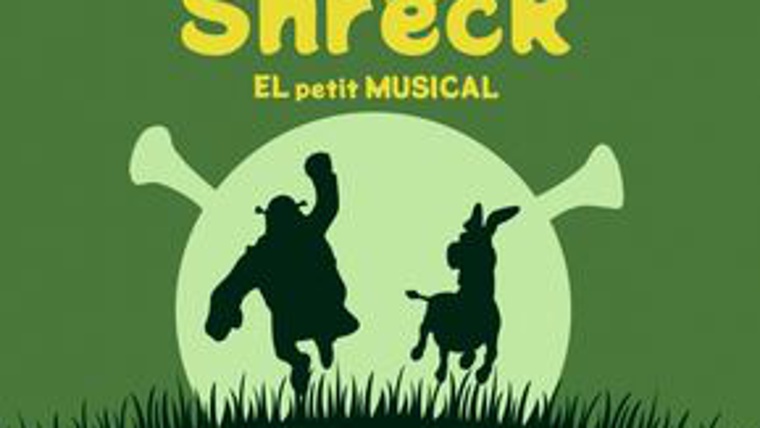 Schedule
Days
Hours
Preus
Observation

Dissabte i diumenge

a les 12.00 h

Entrada general: 10 €




(+ despeses de gestió)




Els menors de 3 anys no paguen entrada.
Others
Occur on:

Tickets sold at:
Shreck viu una vida d'ogre feliç: completament sol i al seu pantà ple de fang i brutícia. Aquesta vida perfecta i tranquil·la es veurà truncada per la visita d'uns personatges de contes que necessiten un lloc on poder viure. L'Shreck es veurà obligat a rescatar a una princesa de la torre més alta. A tot això li afegim un Ase que no pot callar mai, un malvat Lord Farquaad, una princesa molt peculiar i un viatge trepidant; i ens queda un gran embolic que només un heroi podria solucionar. Per sort ja tenim un... Shreck.
Shreck, el Petit Musical és una història que ens parla de l'amistat, el valor, l'amor a un mateix, i la importància de recolzar-te en les persones que més t'estimen. Un espectacle ple d'humor, música i balls on grans i petits poden gaudir i jugar!
Address:

Av Sarrià, 33

:

Eixample

Neighborhood:

la Nova Esquerra de l'Eixample

City:

Barcelona
Where
When

From 04/02/2023 to 26/02/2023
Website
Web venda d'entrades:
You may also be interested in...