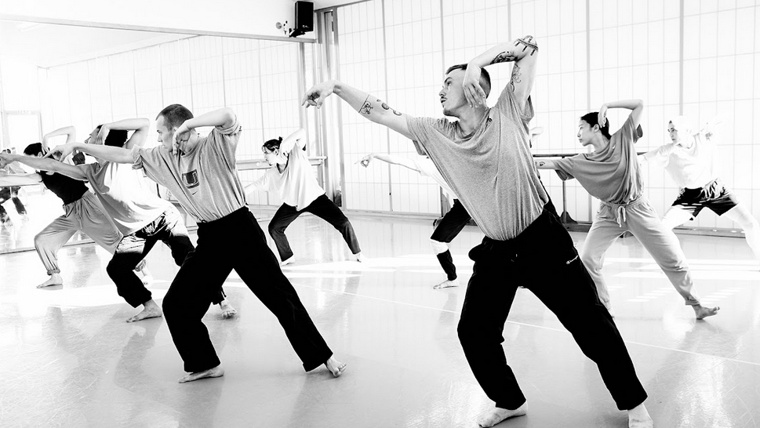 Schedule
Days
Hours
Preus
Observation

25 gener,
26 gener i
30 gener

a les 19.00 h

Entrada general de: 10 a 197 €

Informació sobre abonaments i

descomptes a la web i taquilles

del teatre

28 gener

a les 17.00 h i
a les 21.30 h
Per a Akram Khan, la història d' El llibre de la selva sempre ha estat a prop. No només perquè de jove havia interpretat el paper de Mowgli en una producció de dansa índia, sinó per les tres profundes lliçons que contenia: la vida comuna entre espècies al planeta; la interdependència entre humans, animals i natura, i el sentit de la família i la nostra necessitat de pertinença.
Vivim un temps sense precedents i ple d'incerteses per a totes les espècies d'aquest món, i hem oblidat la nostra connexió amb la nostra llar, el nostre planeta. Necessitem tornar amb més respecte i recordar tot allò que hem oblidat. Una de les maneres més profundes i atàviques és poder explicar aquesta història a través de la màgia de la dansa i la música des del teatre.
Aquesta nova producció signada pel gran coreògraf és el resultat d'una interpretació de la història original de Rudyard Kipling. Un conte amb un missatge molt poderós i vigent per al món actual.
Superant les paraules, des del gest i el moviment, i amb l'ús de la tecnologia de projeccions, Khan ens farà reflexionar sobre el canvi climàtic, que afecta tots els éssers vius del planeta. Els cossos, les nostres veus i la nostra convicció d'una història per canviar el món.
Akram Khan és sinònim d'una companyia de dansa entesa com una plataforma per a històries explicades des d'una altra perspectiva: aprofitant els vells mites creen nous muntatges que parlen del significat de viure en una societat globalitzada. Una companyia valenta que canvia les regles del joc. Potser no és la fi del món, sinó el final de la nostra espècie!
Fitxa artística
Direcció i coreografia: Akram Khan
Creatiu associat i instructor: Mavin Khoo
Text: Mavin Khoo
Assessor de dramatúrgia: Sharon Clark
Música: Jocelyn Pook
So: Gareth Fry
Disseny visual escènic: Miriam Buether
Direcció d'art i animació: Adam Smith (YeastCulture)
Productor / Videocreació: Nick Hillel (YeastCulture)
Artistes de rotoscopia / animació: Naaman Azhari, Natasza Cetner i Edson R. Bazzarin
Coproducció: Curve Leicester, Birmingham Hippodrome, Edinburgh International Festival, Esplanade – Theatres on the Bay Singapore, Festspielhaus St. Pölten, Internationaal Theatre Amsterdam, Maison de la Danse / Pôle européen de création – Lyon, National Arts Centre – Canadà, New Vision Arts Festival – Hong Kong, Orsolina28, Pfalzbau Bühnen – Theatre im Pfalzbau Ludwigshafen, Romaeuropa Festival, Sadler's Wells London, Stanford Live / Stanford University, Teatros del Canal – Madrid, théâtre de Caen i Théâtre de la Ville – París.
Address:

C la Rambla, 51*59

:

Ciutat Vella

Neighborhood:

el Raval

City:

Barcelona
When

From 25/01/2023 to 30/01/2023
Website
Web venda d'entrades:
You may also be interested in...