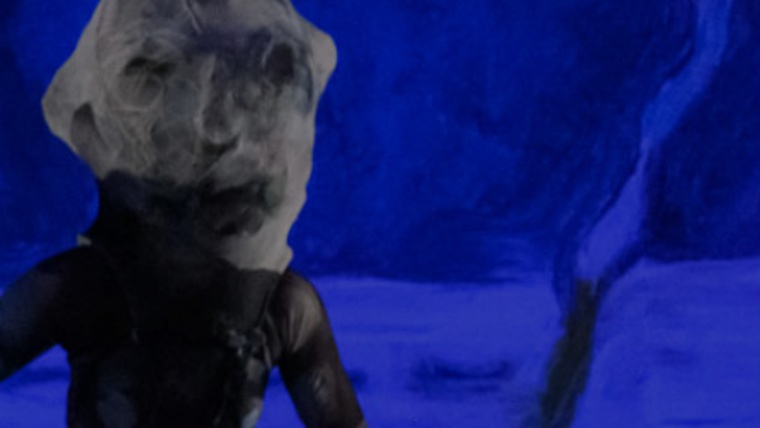 Schedule
Days
Hours
Preus
Observation

Dissabte i diumenge

a les 11.00 h

Entrada general de: 10 a 15 €

Informació sobre abonaments i
descomptes a la web i taquilles
del teatre
La nit de Sant Joan és un espectacle de dansa on s'interpreta l'obra de Robert Gerhard Soirées de Barcelone amb guió de Ventura Gasol. Soirées de Barcelone és la segona creació per a ballet de Robert Gerhard.
Es tracta d'una obra per a piano inspirada en la música tradicional catalana on fàcilment podem identificar danses i melodies del nostre folklore. Antonio Ruz, d'una forma simbòlica i creativa, ha volgut impregnar la coreografia d'elements que ens connecten amb les nostres tradicions, com poden ser el simbolisme del foc, la sardana, els castells o les figures del bestiari.
En col·laboració amb la Diputació de Barcelona i l'Institut del Teatre presentem aquesta proposta plena de força, energia i vitalitat que farà connectar el públic més jove amb la música i la dansa.
Una bona oportunitat per donar a conèixer un dels compositors catalans més universals, Robert Gerhard
Recomanat a partir de 8 anys
Fitxa artística
Música: Roberto Gerhard
Escenografia: Joan Junyer
Argument: Ventura Gassol
COMPANYIA ANTONIO RUZ
Direcció i coreografia: Antonio Ruz
Dansa i col·laboració coreogràfica :Melania Olcina, Elia López / Verónica Garzón, Carmen Fumero, Begoña Quiñones, Pau Aran, Miguel Zomas i Julián Lazzaro
Piano: Miguel Baselga
EQUIP ARTÍSTIC
Figurinista :Rosa García Andujar
Disseny d'il·luminació: Olga García (AAI)
Ajudant de direcció: Lucía Bernardo
Atrezzo i complements de vestuari: Rosa García Andújar
Ajudant de vestuari i atrezzo: Lucía Celis
Realització de vestuari: Milagros González
Producció: Paola Villegas i Gabriel Blanco (Spectare)
Distribució: Valeria Cosi (Tina Agency)
Investigació i documentació: Mónica Tarré Pedreira
Edició musical (inèdita): Juan de Udaeta
Revisió de l'edició: Miguel Baselga
Reproducció del teló: Dolores Iglesias
Address:

C la Rambla, 51*59

:

Ciutat Vella

Neighborhood:

el Raval

City:

Barcelona
When

From 29/04/2023 to 30/04/2023
Website
Web venda d'entrades:
You may also be interested in...