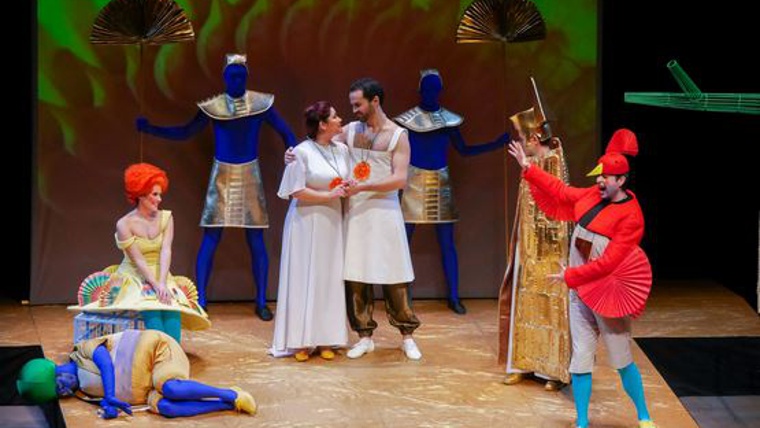 Schedule
Days
Hours
Preus
Observation

Dissabte i diumenge

a les 11.00 h

Entrada general de: 10 a 15 €

Informació sobre abonaments i

descomptes a la web i taquilles

del teatre
Others
Occur on:

Tickets sold at:
L'ocellaire Papageno ens explica les extraordinàries aventures que viu al costat del seu amic, el príncep Tamino. Junts volen rescatar la princesa Pamina, filla de la Reina de la Nit, a qui el malvat Sarastro ha fet presonera.
La darrera òpera que va escriure Mozart té una partitura, una història i uns personatges que connecten amb el públic infantil, al qual no deixarà indiferent.
Adaptació per al públic infantil de Die Zauberflöte de Mozart feta per Comediants.
Un clàssic d'El Petit Liceu amb una escenografia llampant i molt atractiva que ja han vist més de 435.000 espectadors.
Recomanat a partir de 6 anys.
Fitxa artística
Música: Wolfgang Amadeus Mozart
Direcció d'escena: Joan Font (Comediants)
Escenografia i vestuari: Joan Guillén
Assistent a la direcció d'escena: Emilià Carilla
Producció: Gran Teatre del Liceu
Repartiment
PapagenoElias Benito / Joan G.
Gomà / TaminoMarc Sala
PaminaXimena Agurto / Maia Planas
Reina de la Nit / PapagenaRocio de la Luz
SarastroJuan Carlos Esteve
MonostatosMarc Pujol
BallaríRicard Fernandez
BallarinaEva Arqués / Eva Vilamitjana
PianoJosep Garcia
FlautaPatrícia de No
Address:

C la Rambla, 51*59

:

Ciutat Vella

Neighborhood:

el Raval

City:

Barcelona
When

From 25/02/2023 to 26/02/2023
Website
Web venda d'entrades:
You may also be interested in...