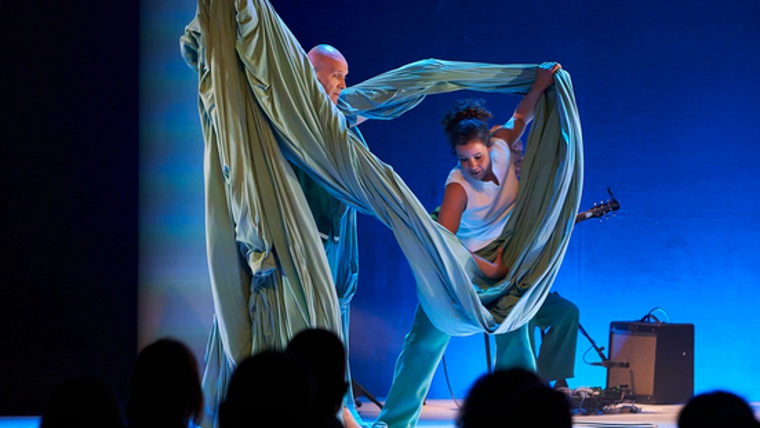 Schedule
Days
Hours
Preus
Observation

13 novembre,
19 novembre,
15 abril i
16 abril

a les 11.00 h

Entrada general de: 7.5 a 15 €

Dissabte 15 d'abril a les 11h

Funció amiga per a persones amb dèficit d'atenció i/o autisme

15 abril

a les 12.00 h
Others
Occur on:

Tickets sold at:
Baixem per les Rambles i entrem al Liceu. Canviem els sorolls de la ciutat per un espai que ens convida a tornar als nostres inicis.
Com sonava el món dins de l'úter matern? Quines són les primeres músiques que vam sentir? Com hem construït el món que ens envolta a través del so i del moviment? Miralls ens permet refer el camí des de la descoberta del jo fins a la immensitat del món.
Des de la trobada amb les diferències de l'altre fins a la presa de consciència que junts formem part d'un mateix tot.
A través de la música i la dansa, Miralls busca crear una experiència sensorial de connexió i proximitat amb els infants.
Miralls com a referent d'una experiència,  Miralls com un dels espais emblemàtics del nostre Teatre.
Recomanat a partir de 3 anys
Fitxa artística
Idea original i direcció musical: Miquel Gené
Direcció d'escena: Quim Serra - Factoria Mascaró
Escenografia i vestuari: Pau Fernández
Producció: Gran Teatre del Liceu
Address:

la Rambla, 51*59

:

Ciutat Vella

Neighborhood:

el Raval

City:

Barcelona
When

From 13/11/2022 to 16/04/2023
Website
Web venda d'entrades:
You may also be interested in...