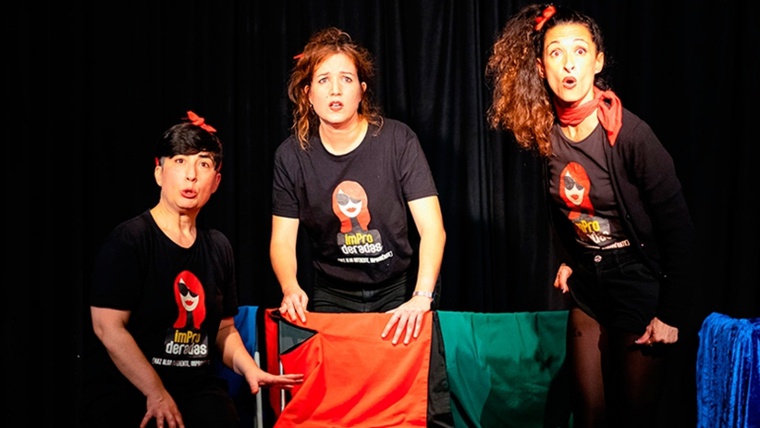 Theatre. A function with improvisation which will make you reflect on gender inequality.
A neighbourhood hair salon which opens for its customers like any other day. Various local women enter and leave, until something unexpected happens outside. 
An incident which means they all have to shut themselves inside the salon... What happened? And what will happen during the time inside the salon?
Five very different women give life to the characters from a women's perspective. The five members of Improderadas are: the director Rocío Raval, the actresses Sandra Roles, Jéssika Rojano and Florencia, and the sound technician Andrea Bogu.
From 19/08/2021 to 30/09/2021 at the Teatre El Llantiol.
Schedule
Days
Hours
Preus
Observation

Dijous

a les 20.00 h

Entrada general de: 12 €
Anticipada: 10 € + despeses de gestió

Aforament limitat

Cal reserva prèvia




Durada 1 hora i 10 minuts
Others
Occur on:

Tickets sold at:
Address:

C Riereta, 7

:

Ciutat Vella

Neighborhood:

el Raval

City:

Barcelona
When

From 19/08/2021 to 28/10/2021
Website
Web venda d'entrades:
You may also be interested in...