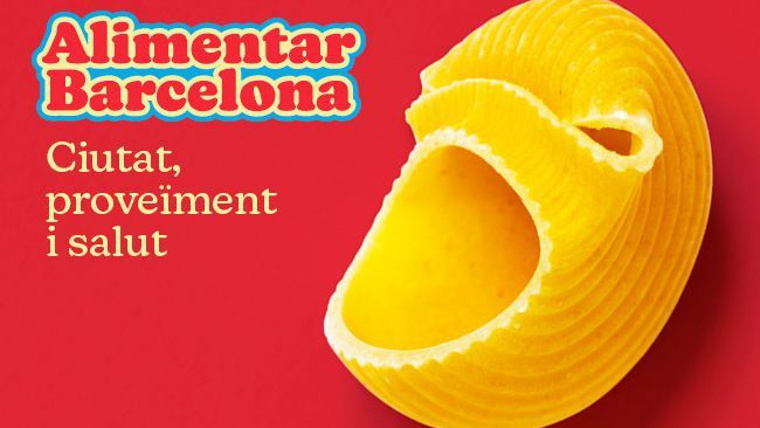 Exhibitions. Municipal involvement with food supplies is one of Barcelona's historically unique aspects.
Feeding the population has always been a concern for cities. It has been a decisive factor in their relationship with surrounding territories, in the centuries-long evolution of technologies for obtaining food produce and in the conditions under which men and women have been able to feed themselves and stay alive.
From the outset, one of the main tasks of the Consell de Cent, the Barcelona municipal institution created in 1249, was to guarantee food supplies and ensure food safety. Since then, the city's government has strived to guarantee good quality food supplies, because it has been directly responsible for them, provided support in doing so or has sought alternatives to the insufficient actions of other authorities.
The municipal government's intervention continues today, with Mercabarna, Barcelona and the Western Mediterranean's great food store, and the city's network of municipal markets.
This long history of decisive municipal involvement in the food supply chain is historically unique to Barcelona, with no similar situation in most other European cities.
Schedule
Days
Hours
Preus

Dimarts, dimecres, dijous, divendres i dissabte

de 10.00 h a 19.00 h

Entrada general: 6.6 €

Entrada reduïda: 4,60 €

Diumenge excepte 1 gener, 1 maig, 24 juny i 25 desembre

de 10.00 h a 20.00 h
Alimentar la població ha resultat sempre una preocupació per a les ciutats. Ha estat una clau decisiva en la seva relació amb els territoris, en l'evolució al llarg dels segles de les tecnologies per aconseguir productes alimentaris i en les condicions en què homes i dones han pogut nodrir-se i mantenir la vida. Assegurar el proveïment i la seguretat alimentària va ser una de les principals ocupacions del Consell de Cent, la institució municipal barcelonina creada el 1249, des dels seus inicis.
D'aleshores ençà, el govern de la ciutat ha maldat per garantir el subministrament i la qualitat dels aliments, bé perquè n'ha tingut la competència directa, bé perquè ha actuat de manera subsidiària, bé perquè ha buscat alternatives a l'acció insuficient d'altres autoritats. La intervenció del govern municipal arriba fins avui, amb Mercabarna, gran rebost de Barcelona i la Mediterrània occidental, i amb una xarxa activa de mercats municipals.
Aquesta llarga trajectòria d'implicació municipal decisiva en el proveïment alimentari és una singularitat històrica de Barcelona que no es dona de manera equiparable a la majoria de metròpolis europees.
Address:

Plaça del Rei, 9

:

Ciutat Vella

Neighborhood:

el Barri Gòtic

City:

Barcelona
When

From 16/10/2021 to 15/10/2022
Website
You may also be interested in...