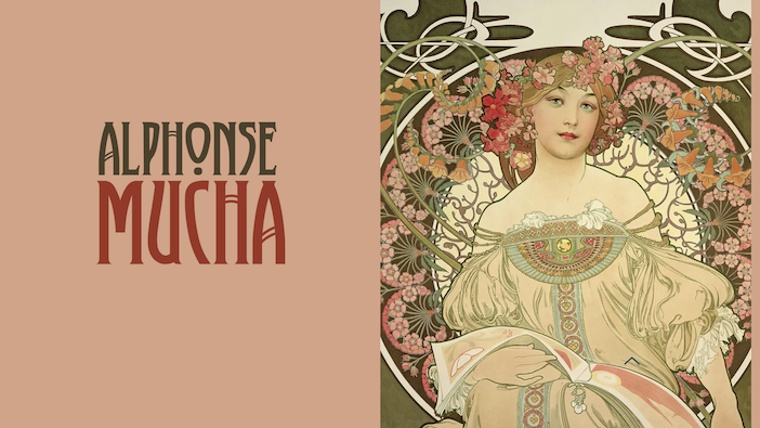 Art noveau. The exhibition charts the evolution of the unmistakable graphic style of Mucha through 80 works, including advertisements and decorative panels.
Alphonse Mucha (1860-1939) was a Czech graphic artists and painter who became known in Paris in the late 19th century for his theatre posters featuring the actress Sarah Bernhardt, his advertisements and his elegant decorative panel designs. His work inspired the art nouveau movement when it was just starting to emerge. 
The exhibition is divided into three main areas: Women, icons and muses and Le Style Mucha, a visual language highlight his contribution to art nouveau in Paris; while Beauty, the power of inspiration revolves around the artist's evolution following his return to his homeland.
Schedule
Days
Hours
Preus

Cada dia

de 10.00 h a 20.00 h

Entrada general: 14 €




Entrada reduïda: 10 €

aturats

estudiants menors de 25

família nombrosa

majors de 65

carnet jove

persones amb diversitat funcional i els seus acompanyants (hauran d'adquirir entrades per separat, és a dir, una entrada per cada acompanyant)




Entrada Gratuïta:

menors de 12 anys

guies oficials de Catalunya




Entrada grupal: 8 € per persona (grups entre 10 i 20)
Exposició de l'artista txec Alphonse Mucha, un dels màxims exponents de l'Art Nouveau.
Es podrà admirar una acurada selecció de 80 peces que inclou cartells, objectes, dibuixos, pintures i fotografies, provinents de la Mucha Trust, institució que vetlla per la preservació, conservació i per promoure el llegat del pintor.L'exposició ALPHONSE MUCHA compta amb 3 seccions temàtiques. La primera, dedicada a les Dones, les seves icones i muses. Al segon apartat, l'exposició se centra en el llenguatge visual de l'artista, explorant les idees que hi ha rere els seus panells decoratius i estudiant les característiques de la seva fórmula de disseny per a assolir la bellesa en l'art. L'última secció mostra exemples de les últimes obres de l'artista, abordant com "le style Mucha" es converteix en l'art de construir missatges. S'exposen cartells que inspiren la solidaritat txec-eslava, així com el seu excepcional oli Cançó de Bohèmia, pintat el 1918, l'any que el seu país va assolir la independència. L'exposició conclou amb una projecció a gran escala de les imatges digitals dels 20 llenços de L'epopeia eslava.
Address:

Carrer Ample, 11

:

Ciutat Vella

Neighborhood:

el Barri Gòtic

City:

Barcelona
Where
When

From 05/07/2023 to 15/10/2023
Website
Web venda d'entrades:
You may also be interested in...