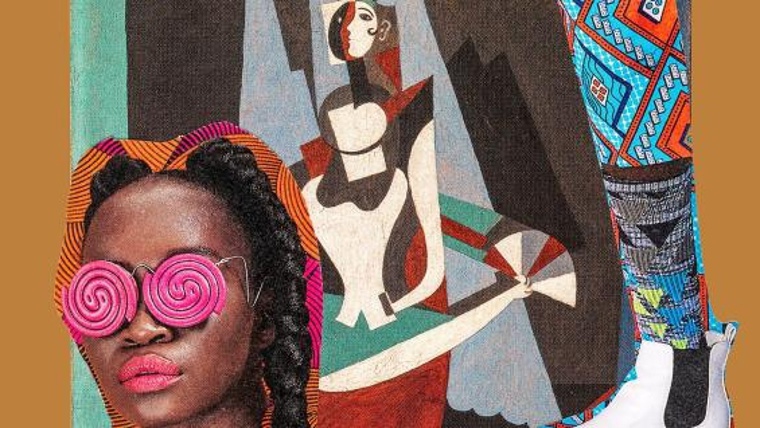 Art. The Museo Picasso de Barcelona is exhibiting works by one of our country's most important visual artists.
Carmen Calvo (Valencia, 1950) makes a critical and yet poetic investigation into the vestiges of the past and memories of our country.
She represented Spain in 1997, together with Joan Brossa, in the Venice Biennale. Her retrospective exhibitions include one at the Museo Nacional Centro de Arte Reina Sofía (2002) and a large, recent one at the IVAM (2022). She has also created various works for public spaces, such as the staircase ceiling at the Palau de Benicarló, the seat of Les Corts Valencianes (1994). She was awarded the National Plastic Arts Prize in 2013.
This exhibition begins with a small retrospective on the Valencia-based artist, followed by a series of works created by Calvo during the pandemic. It concludes with works made expressly for the event and inspired by Picasso's works.
Schedule
Days
Hours
Preus

Dimarts, dimecres, dijous, divendres, dissabte i diumenge i festius excepte 24 juny

de 10.00 h a 20.00 h

Entrada general: 7.5 €




Entrada en línia: 6,50 €




Reduïda (caldrà acreditar la condició): 4,50 € (col·lecció permanent+temporal)

- Persones de 18 a 25 anys

- Persones de 65 anys o més

- Titulars targeta rosa reduïda

- Persones a l'atur

- Titulars del carnet de Biblioteques de Barcelona




Gratuïta (caldrà acreditar la condició):

- El 1r diumenge de cada mes

- Tots els dijous a partir de les 17 h

- Menors de 18 anys

- Estudiants universitaris

- Titulars targeta rosa gratuïta

- Titulars passi metropolità d'acompanyant d'un discapacitat

- Carnet de l'ICOM

- Professors (reserva imprescindible)

- Els guies turístics en l'exercici de la seva feina

- Els periodistes acreditats

- 18 de maig (Dia Internacional dels Museus)
Carmen Calvo (València, 1950) és una de les artistes visuals més importants del nostre país. A través de la seva obra, indaga d'una manera crítica, alhora que poètica, en els vestigis del passat i en la memòria del nostre país. Calvo ha dut a terme múltiples exposicions i ha estat objecte d'un gran nombre de reconeixements i encàrrecs públics. Per exemple, l'any 1997 va representar Espanya, juntament amb Joan Brossa, a la Biennal de Venècia. Entre les seves exposicions retrospectives trobem la del Museo Nacional Centro de Arte Reina Sofía (2002) i la de la sala Kubo Kutxa de Sant Sebastià (2019) i la recent gran exposició que ha preparat l'IVAM (2022). També ha creat diverses obres per a espais públics, com ara el sostre de l'escala del palau de Benicarló, seu de les Corts Valencianes (1994). El 2013 se li va concedir el Premi Nacional d'Arts Plàstiques, el 2014 fou nomenada acadèmica de la Real Academia de Bellas Artes de San Carlos i el seu darrer reconeixement va venir el 2020 en rebre el Premi Julio González.
Aquesta exposició comença amb una petita retrospectiva de l'artista valenciana, seguida d'un conjunt d'obres que Calvo ha creat durant la pandèmia. Clou amb obres fetes expressament per a aquesta proposta i que s'inspiren en l'obra de Picasso.
Address:

Carrer de Montcada, 15 - 23

:

Ciutat Vella

Neighborhood:

Sant Pere, Santa Caterina i la Ribera

City:

Barcelona
Where
When

From 05/05/2023 to 03/09/2023
Website
Web venda d'entrades:
You may also be interested in...