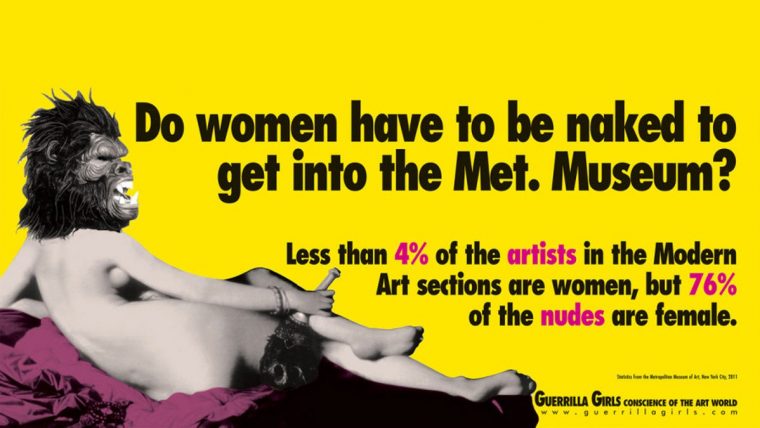 Exhibitions. A chronological tour through the MACBA collection from 1929 through to the present day.
This new display offers a chronological path through the MACBA Collection from 1929 to the present day, with a series of sections devoted to the most important moments or periods and a chance to see some of the museum's most iconic works.
Some of the key questions addressed by the exhibition are the tension between utopia and crisis typical of the 20th century; the position of Barcelona in the European web of modernity; the development of the avant-garde between the Republic and the agreements of 1959; the reinvention of domestic space by Francoism; art as propaganda and action through the 1960s, and feminism in the context of the Spanish state in the 1970s.
Schedule
Period
Days
Hours
Preus
Observation

del 25 de setembre
al 24 de juny

dilluns, dimecres, dijous i divendres

d'11:00 h a 19:30 h

Entrada general de: 11 € (l'entrada té validesa durant un mes. Permet accedir a totes les exposicions en curs, a les activitats del programa

MACBA es viu

i a totes les visites guiades)

Entrada reduïda: 8.80 €
- Estudiants
- Carnet Jove
- Majors 65 anys no residents a Barcelona
- Carnet de la Xarxa de Biblioteques Municipals
- Grups (+ de 15 persones)

Entrada gratuïta:
- Cada dissabte de 16 a 20 h
- Menors 14 anys
- Targeta rosa
- Majors de 65 anys residents a Barcelona
- Amics del MACBA
- Socis de l'AAVC
- Membres ICOM
- Persones a l'atur
- Professors
- 10 de febrer (Santa Eulàlia)
- 19 de maig (Nit dels Museus: gratuït de 19 a 1 h)
- 18 de maig (Dia Internacional dels Museus)
- 24 de setembre (La Mercè)
- Estudiants de nacionalitat espanyola de Geografia i Història, de Belles Arts i d'Història de l'Art

Carnet Amic EXPO: 18 €
Entrada il·limitada durant un any.

Articket: 30 €

Cal inscripció prèvia

dissabtes

de 10:00 h a 20:00 h

diumenges i festius
i 26 de desembre
excepte 25 de desembre
1 de gener

de 10:00 h a 15:00 h

del 25 de juny
al 24 de setembre

dilluns, dimecres i divendres

d'11:00 h a 20:00 h

dijous

d'11:00 h a 21:00 h

dissabtes

de 10:00 h a 20:00 h

diumenges i festius
excepte 24 de setembre

de 10:00 h a 15:00 h

24 de setembre

de 10:00 h a 20:00 h

La Nit dels Museus

19 de maig

de 19:00 h a 01:00 h

Entrada Gratuïta
Others
Occur on:

Tickets sold at:
Aquesta nova mostra proposa un recorregut cronològic per la Col·lecció MACBA des de 1929 fins a l'actualitat. El 1929 Barcelona va acollir l'Exposició Universal, per a la qual Mies van de Rohe, en col·laboració amb Lilly Reich, va dissenyar el Pavelló Alemany o Pavelló Barcelona. Per iniciativa de Josep Lluís Sert i Josep Torres i Clavé, es va fundar el GATCPAC (Grup d'Arquitectes i Tècnics Catalans per al Progrés de l'Arquitectura Contemporània). André Breton va escriure el Segon manifest surrealista i, a París, un grup d'artistes abstractes amb Joaquín Torres-García i Michel Seuphor al capdavant va fundar Cercle et Carré. Aquell mateix any es va obrir a Nova York el Museu d'Art Modern (MoMA) i Virginia Woolf va publicar el seu assaig feminista Una cambra pròpia. Aquest és el context cultural amb què s'inicia la nova exposició, que inclou nombroses obres clau en un seguit de sales dedicades als moments o dècades més significatius. Una mostra que, comissariada per l'equip del MACBA, posa especial èmfasi en les presentacions i experiències canviants de l'art al llarg d'aquestes nou dècades o «segle breu».
La presentació està pensada per explicar la història de l'art modern i contemporani a través de les perspectives particulars, polítiques i temes que la Col·lecció MACBA va desenvolupar des del seu començament. A més, aquesta història es presenta específicament des de la perspectiva de Barcelona, de manera que dates com el 1929 i els episodis que es mostren a continuació tenen la seva arrel a la ciutat. Sense anar més lluny el Pavelló Barcelona, un emblema del modernisme utòpic internacional, va ser el motiu que els artistes de la Bauhaus Josef i Anni Albers visitessin la ciutat comtal. En diàleg amb l'obra dels primers artistes de la modernitat –Alexander Calder, Joaquín Torres-García i Alberto, entre d'altres– s'analitzen la transformació de Barcelona i el seu compromís amb la modernització.
Address:

Plaça dels Àngels, 1

:

Ciutat Vella

Neighborhood:

el Raval

City:

Barcelona
When

Permanent event
Website
You may also be interested in...