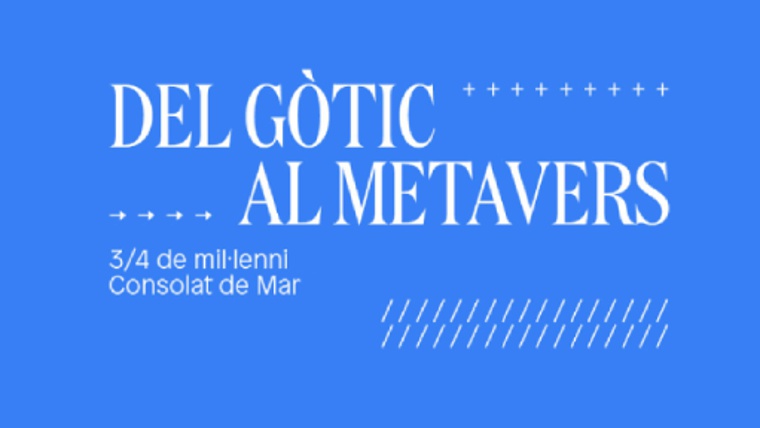 Ubicació: Botigues de la Generalitat
Immersive experience. An interactive and educational journey through the past, present and future of the Consulate of the Sea, to mark the institution's 750th anniversary.
From Gothic to Metaverse offers a 12-stage route that blends different formats and temporalities: we'll be navigating from the 13th century to the present day, through models, maps, reproductions, armour, coins, videos and facsimiles.
We'll find out at first hand what the Consulate of the Sea was, is and aims to be, an institution created on our shores with close to a thousand years behind it. We'll also discover the Consulate of the Sea's international role and importance in such aspects as international maritime law, regulation of international trade, alternative dispute resolution and the impact on areas such as culture, food and customs.
Schedule
| | Days | Hours | Preus | |
| --- | --- | --- | --- | --- |
| | Cada dia | de 10.00 h a 20.00 h | Entrada Gratuïta | |
Others
Occur on:

Organised by:

Organised by:
Del 15 de juny al 22 d'octubre de 2023, el Consolat de Mar i el Museu Marítim de Barcelona organitzen una exposició amb motiu del 750è aniversari del Consolat de Mar: una mostra interactiva i didàctica que ens durà a navegar del segle XIII fins a l'actualitat, per tal que petits i grans coneguin de primera mà què era, és i vol ser el Consolat de Mar, aquesta institució gairebé mil·lenària nascuda a casa nostra.
Comissariada pel periodista i reporter d'internacional de La Vanguardia, Plàcid Garcia-Planas, i l'historiador i crític d'art Ricard Mas Peinado, descobrirem el rol i la importància internacionals del Consolat de Mar en aspectes com el dret marítim internacional, la regulació del comerç internacional, la resolució alternativa dels conflictes, o la incidència en àmbits com la cultura, la gastronomia o els costums.
Address:

Avinguda de les Drassanes, 1

:

Ciutat Vella

Neighborhood:

el Raval

City:

Barcelona
When

From 15/06/2023 to 22/10/2023
You may also be interested in...