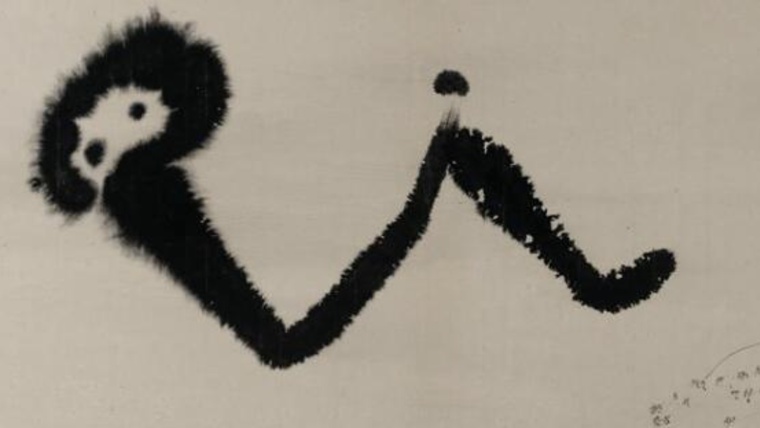 Ubicació: Sala 64 d'art modern
Exhibitions. The career of a multi-faceted and essential creator of contemporary Catalan art.
The Museu Nacional d'Art de Catalunya is examining the career of Benet Rosell, a multi-faceted, referential and essential creator in contemporary Catalan art. His works are crucial for building the narrative of post-war and second avant-garde Catalan art. Thanks to the donation made in 2021 by his widow, Cristina Giorgi, the museum was able to acquire a large number of works enabling us to appreciate the author's ingenuity.
An exhibition that intertwines drawings, engravings, sign writing, sculpture, films, music, theatre and poetry. Modern art hall 64 can be visited until this coming 11 September.
Schedule
Period
Days
Hours
Preus

De l'11 març al 30 abril

Dimarts, dimecres, dijous, divendres i dissabte

de 10:00 h a 18:00 h

Entrada general: 4 €

(inclou la visita a les sales d'art modern II)

Diumenge i festius

de 10:00 h a 15:00 h

De l'1 maig a l'11 setembre

Dimarts, dimecres, dijous, divendres i dissabte

de 10:00 h a 20:00 h

Diumenge i festius excepte 1 maig

de 10:00 h a 15:00 h
L'obra de Benet Rossell (Àger, 1937 – Barcelona, 2016) és imprescindible per construir el relat de l'art català de la segona meitat del segle XX.
Poeta, cineasta i creador plàstic, Rossell va ser un dels protagonistes de l'emergència de les pràctiques conceptuals i la performance. Convivint amb la seva obra cinematogràfica experimental, l'artista va manifestar un interès particular pel dibuix, revestint l'ofici de ninotaire amb el mateix esperit d'avantguarda de Paul Klee o Saul Steinberg. Va fusionar el dibuix amb la cal·ligrafia, de vegades miniaturitzat (micrografies per mirar amb lupa), i el va portar, finalment, als dominis de la pintura. Central i marginal alhora, amb la seva radicalitat i la seva sensibilitat, Benet Rossell estableix punts de confluència entre l'art conceptual i l'art més líric i plàstic.
La donació al Museu Nacional d'un conjunt important de la seva obra per part de la vídua de l'artista, Cristina Giorgi, permet apreciar la diversitat de peces i la gran inventiva de Rossell. Es tracta d'una aportació fonamental per a la col·lecció d'art de postguerra i segona avantguarda del museu.
Address:

C Mirador Palau Nacional, 6*10

:

Sants-Montjuïc

Neighborhood:

el Poble-sec

City:

Barcelona
When

From 11/03/2022 to 11/09/2022
You may also be interested in...