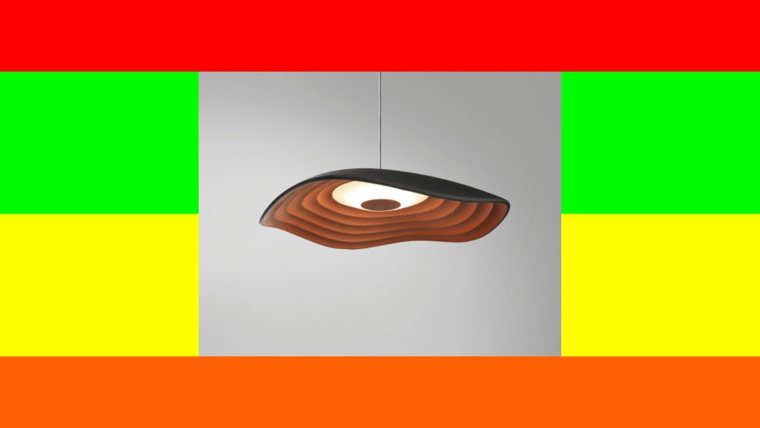 Exhibitions. Display of selected projects in each of the FAD Awards' disciplines.
What's been happening in the design and architectural sectors over the last twelve months? What have been the most outstanding proposals? What's new about their contributions?
A year on and FAD (Promotion of the Arts and Design)'s associations are once again showcasing the projects selected for the various prizes organised under each of their disciplines: graphic design and visual communication, industrial design, architecture and interior design.
All together, the exhibition offers a valuable survey of the year's best designs, a selection based on criteria from juries made up of prestigious professions who have assessed the excellence, originality and conceptual innovation of the projects presented.
The exhibition is divided into three areas:
Graphic design and visual communication, which features works, made by professionals and students alike, that have been awarded the ADG Laus Prizes organised by FAD's Association of Art Directors and Graphic Designers.
Industrial design and design culture, with selected works from the ADI Prizes, organised by FAD's Industrial Design Association. Three prizes are awarded under this title: the Delta Industrial Design Prizes; the ADI Medals for Design Students and the ADI Culture Prizes for projects that contribute to design culture.
Architecture and interior design, which includes the runners-up and works selected for the FAD Architecture and Interior Design Prizes, under their various categories, and the Habitàcola Prizes for architecture and design students. The awards are organised by ARQUIN-FAD, FAD's Interdisciplinary Association of Space Design.
The exhibition can also be visited following four multi-disciplinary itineraries, three of which are aligned with the principles of the New European Bauhaus and the fourth on technological innovation:
  Bellesa: a route along original projects that go beyond their function or instrumental nature, enrich the aesthetic experience and stand out for their formal qualities.
Sustainability: an itinerary along environmentally friendly projects that respect biodiversity and promote circularity and the reduction of polluting emissions.
Inclusiveness: a stroll to discover projects that promote accessibility and diversity through dialogue between cultures, disciplines, genders and ages.
Technological innovation: a route that highlights the projects which explore the possibilities offered by technology, material and new creation processes and techniques.
This year's exhibition includes an invitation for family visits. We are talking about an educational resource in the form of a free dynamic game. It is aimed at children aged 6 to 11, offering them a fun way for discovering what good design is and the values are that typify it.
Schedule
Days
Hours
Preus

Dimarts, dimecres, dijous, divendres, dissabte i diumenge

de 10.00 h a 20.00 h

Entrada general: 3 €

Entrada reduïda:  2 €

Socis i sòcies del FAD:  accés gratuït.

Entrada general combinada  (exposicions permanents del Museu del Disseny + El millor disseny de l'any): 6 €

Entrada reduïda combinada  (exposicions permanents del Museu del Disseny + El millor disseny de l'any): 4 €
Others
Occur on:

Organised by:
Una valuosa panoràmica del millor disseny de l'any amb les propostes més destacades en disseny gràfic i comunicació visual, disseny industrial, arquitectura i interiorisme. L'exposició recull els 500 productes i projectes, realitzats per professionals i estudiants, que els jurats dels premis que organitzen les associacions del FAD (Foment de les Arts i del Disseny) han seleccionat: els Premis ADG Laus de disseny gràfic i comunicació visual d' ADG-FAD; els Premis ADI d' ADI-FAD, que engloben els Premis Delta de disseny industrial, les Medalles ADI per a estudiants de disseny i els Premis ADI Cultura per projectes que contribueixen a la cultura del disseny; i els Premis FAD d'Arquitectura i Interiorisme i els Habitàcola, dirigits a estudiants, d' ARQUIN-FAD.
Enguany, per descobrir què aporten de nou aquestes propostes la mostra també es podrà recórrer a través de quatre itineraris o recorreguts multidisciplinaris, tres d'ells alineats amb els principis de la Nova Bauhaus Europea i un altre centrat en la innovació tecnològica:
Bellesa: propostes que enriqueixen l'experiència estètica i destaquen per les seves qualitats formals, anant més enllà de la seva funció o caràcter instrumental.
Sostenibilitat: propostes respectuoses amb l'entorn i la biodiversitat que fomenten la circularitat i la reducció d'emissions contaminants.
Inclusivitat: propostes que a través del diàleg entre cultures, disciplines, gèneres i edats fomenten l'accessibilitat i la diversitat.
Innovació tecnològica: propostes que indaguen en les possibilitats de la tecnologia, els materials i els nous processos i tècniques de creació.
Una altra de les novetats de l'exposició «El millor disseny de l'any» és que a les visites guiades tradicionals s'hi afegeix una activitat per a que els infants que la visitin en família puguin descobrir, de forma lúdica i a través d'un joc de dinàmica lliure, què és el bon disseny i quins son els valors que el caracteritzen.
Address:

Pl Glòries Catalanes, 37*38

:

Sant Martí

Neighborhood:

el Parc i la Llacuna del Poblenou

City:

Barcelona
When

From 03/06/2022 to 28/08/2022
Website
Web inscripcions:
You may also be interested in...