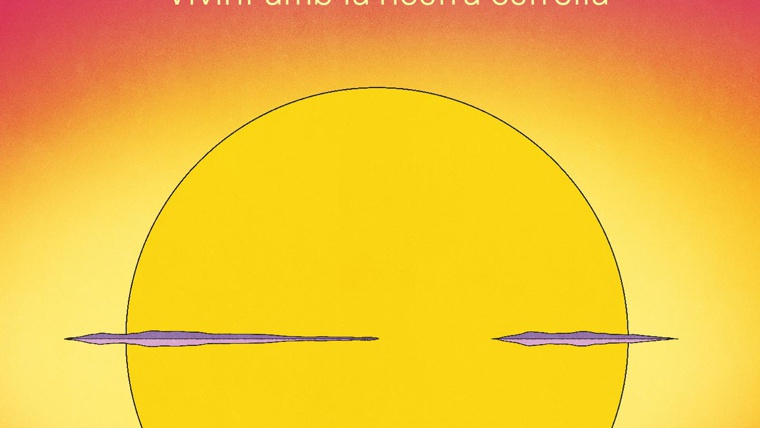 Exhibitions. Interactive exhibition on the fascinating relationship that we have with the Sun.
Interactive exhibition to discover the secrets of the Sun and the fascinating relationship we have with our star.
Come and enjoy more than a hundred historical and contemporary pieces related to the Sun. Everything from ancient observation instruments to prototype nuclear fusion reactors!
We are currently striving to better predict the behaviour of the Sun and understand the impact that it can have on our lives. We live on a small planet that revolves around the Sun. This simple act dictates our days and nights, seasons and how long a year lasts... The Sun has a profound effect on our health and our bodies.
The exhibition consists of four main areas: measuring the passage of time through the apparent movements of the Sun; harnessing its energy; the relationship between the Sun and our health; and the study of the Sun from an astrophysical perspective.
Schedule
| | Days | Hours | Preus | |
| --- | --- | --- | --- | --- |
| | Tots el dies i festius | de 10:00 h a 20:00 h | Entrada general: 6 € | |
En aquesta mostra interactiva emprendrem un viatge per descobrir els secrets del Sol i la relació fascinant que mantenim amb la nostra estrella.
Vine i podràs veure més de cent peces històriques i contemporànies relacionades amb el Sol. Des d'antics instruments d'observació fins a… prototips de reactors de fusió nuclear!
Aquesta exposició ens convida a descobrir els secrets de la nostra estrella i a mostrar-nos la fascinant història de la relació de l'ésser humà amb el Sol: durant segles, els astrònoms han fet servir instruments de tot tipus per estudiar-lo i revelar nous coneixements científics. La mostra consta de quatre grans àmbits temàtics: la mesura del pas del temps gràcies als moviments aparents del Sol, l'aprofitament de la seva energia, la relació entre el Sol i la salut i, finalment, l'estudi del Sol des del punt de vista astrofísic.
Avui dia ens esforcem per predir millor el comportament del Sol i entendre l'impacte que pot tenir a les nostres vides. Vivim en un planeta petit que gira al voltant del Sol. Aquest simple fet determina el dia i la nit, les estacions, la durada de l'any... El Sol té un efecte profund sobre els nostres cossos i la salut. Hem de ser conscients dels beneficis, però també dels riscos potencials per a la salut, que es deriven de l'exposició a la radiació solar.
Address:

Carrer d'Isaac Newton, 26

:

Sarrià-Sant Gervasi

Neighborhood:

Sant Gervasi - la Bonanova

City:

Barcelona
Where
When

From 22/03/2022 to 16/10/2022
Website
Web venda d'entrades:
You may also be interested in...