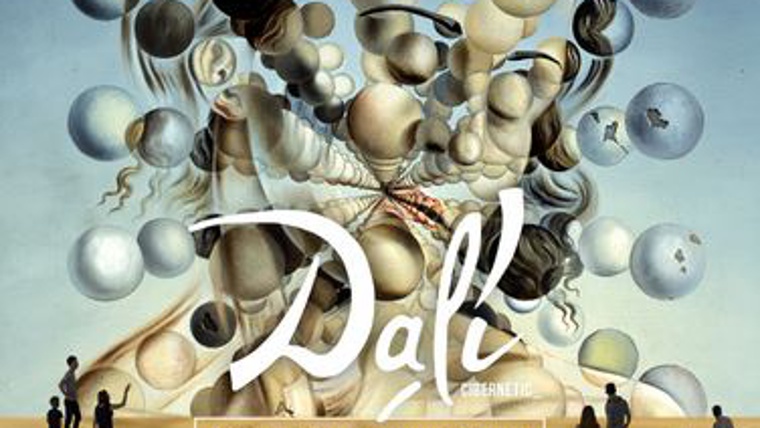 Schedule
Days
Hours
Preus

dilluns,

dimecres,

dijous,

divendres,

dissabtes i

diumenges

de 10.00 h a 20.00 h

Entrada general de: 9 a 16.5 €




Dilluns no festius, dia IDEAL: 9 €




Dimecres a divendres no festius:

Adult (de 13 a 64 anys): 14,50 €
Nen (de 3 a 12 anys): 9,00 €
Major de 65 anys: 9,00 €
Pack familiar 3: 1 adult i 2 nens (de 3 a 12 anys): 27,00 €
Pack familiar 4: 2 adults i 2 nens (de 3 a 12 anys): 36,00 €
Nens menors de 3 anys: gratuït




Caps de setmana i festius:

Adult (de 13 a 64 anys): 16,50 €
Nen (de 3 a 12 anys): 11,00 €
Major de 65 anys: 11,00 €
Pack familiar 3: 1 adult i 2 nens (de 3 a 12 anys): 30,50 €
Pack familiar 4: 2 adults i 2 nens (de 3 a 12 anys): 39,50 €
Nens menors de 3 anys: gratuït




* Aquests preus no inclouen despeses de gestió
Others
Occur on:

Tickets sold at:
Dalí entra al metavers a través d'un portal interdimensional d'arts digitals ubicat a l'IDEAL de Barcelona.
El viatge immersiu per la ment de Salvador Dalí ens permet descobrir, a través de projeccions de gran format, instal·lacions interactives, hologrames, realitat virtual i intel·ligència artificial, com la genialitat de la seva obra és el resultat d'un pensament obert, ambiciós, provocador i també científic. DALÍ CIBERNÈTIC és un recorregut emocionant per les seves obres més reconegudes des d'una perspectiva completament nova.
Address:

Carrer del Doctor Trueta, 196*198

:

Sant Martí

Neighborhood:

el Poblenou

City:

Barcelona
When

From 20/09/2022 to 08/01/2023
Website
Web venda d'entrades:
You may also be interested in...