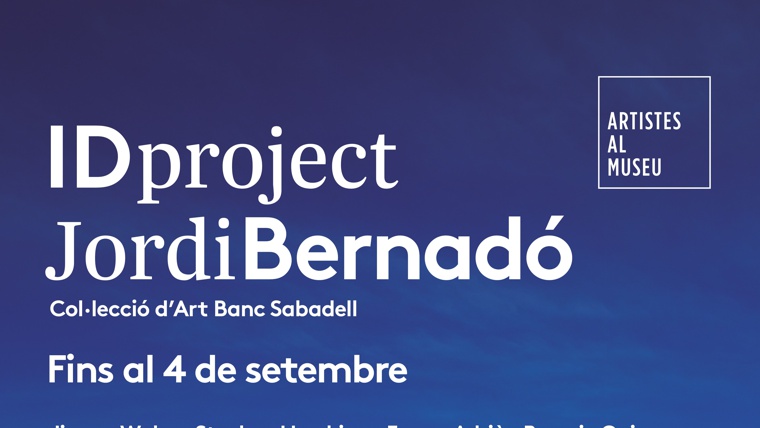 Schedule
Days
Hours
Preus
Observation

De dimarts a dissabtes

de 10:00 h a 20:00 h

Entrada general: 12 €




Combinada: 20 € (MNAC + Poble Espanyol)




Tarifes reduïdes 8.4 €:

- Estudiants

- Grups d'estudiants o escolars sense reserva prèvia acompanyats per mestres o professors

- Famílies (2 adults + 1 menor)

- Carnet família nombrosa

- Grups d'adults




Bus Turístic i Barcelona City Tour, 20% de descompte

Joves amb el Carnet Jove, 50% de descompte




Abonament anual MNAC: 18 €




Articket: 35 €




Entrada gratuïta:

- Menors de 16 anys

- Majors de 65 anys

- Persones a l'atur acreditades

- Dissabtes (a partir de les 15 h)

- Professors acreditats

- Grups d'estudiants o escolars amb reserva prèvia acompanyats per mestres o professors

- Membres de l'ICOM

- Primer diumenge de mes

Inclòs al preu de l'entrada.

Diumenge i festius

de 10:00 h a 15:00 h
El museu presentarà a la Sala Oval un projecte fotogràfic de l'artista Jordi Bernadó que proposa una sèrie de retrats de personatges aparentment desvinculats entre ells, units únicament pel diàleg amb la càmera i per la resposta a una única pregunta: Quin és el teu lloc al món? Alguns d'aquests personatges són figures cèlebres: autors, cineastes, polítics, activistes. Tots es troben d'esquena a la càmera, dempeus, diminuts i irreconeixibles.
Els retratats -Jimmy Wales, Stephen Hawking, Ferran Adrià, Rosario Quispe, Pedro Opeka, Chimamanda Ngozi Adichie, Gretchen Cara Daily, Nada Al-Ahdal, Woody Allen, Muhammad Yunus, Gao Xingjian, Steven Pinker, Vivian Gornick i Reed Brody- van escollir on s'havia de fer la fotografia. 
A  partir de la construcció d'un mapa heterogeni i fragmentat, el fotògraf explora la identitat humana, allò que suposadament ens fa ùnics. Aquest projecte aborda qüestions de gran rellevància avui, com ara el clima, la biodiversitat o els drets humans, i que alhora són temes centrals en el treball del museu.
Els retrats que formen part d'aquest projecte van ser realitzats als llocs triats pels personatges retratats, i funcionen com un repositori de records i relats. L'artista treballa a partir de la idea que "tots tenim un lloc al món, un lloc al qual estimar, enyorar, un lloc a on tornar". En aquest cas, el significat de cada escenari queda capturat en la fotografia, però no revelat. Es tracta d'un secret entre el protagonista i l'artista. Com a peces d'un trencaclosques, cada imatge explica una història única, la història d'un personatge, d'un lloc, d'una fotografia, però juntes creen un arxiu complet.
Les fotografies d'ID Project pertanyen a la Col.lecció d'Art Banc Sabadell, que s'ha implicat des de l'inici en el projecte per fer-lo realitat.
Address:

C Mirador Palau Nacional, 6

:

Sants-Montjuïc

Neighborhood:

el Poble-sec

City:

Barcelona
When

From 15/06/2022 to 04/09/2022
You may also be interested in...