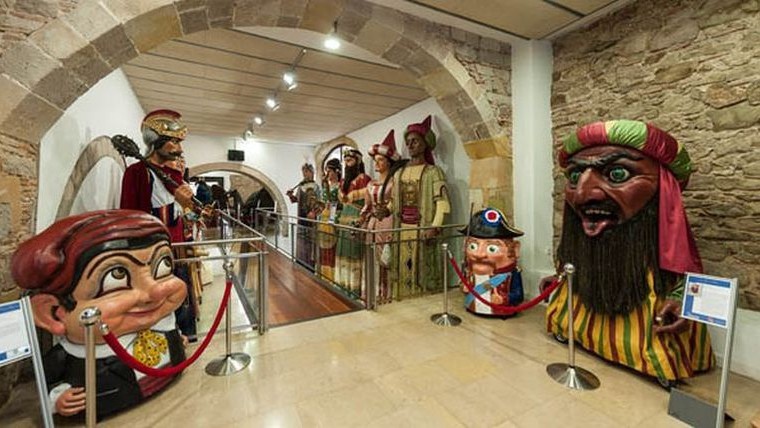 Exhibition. Come along and see the Bestiari Històric de Barcelona (bestiary of Barcelona), the Gegants del Pi, the dwarf Nan Cu-cut and a whole host of other figures. Admission is free.
Immerse yourself in Barcelona's popular culture. The Casa dels Entremesos is holding an exhibition of historical and innovative elements of the city's festive imagery, formed of around fifty figures. There you'll discover giants, dwarves, bigheads, beasts and puppets.
The Casa dels Entremesos has become a centre for the active dissemination of Barcelona's popular culture. As well as producing and co-producing festivals, traditional events, gatherings and demonstrations around the city, they also hold exhibitions, talks, debates and workshops in the centre itself.
Schedule
Days
Hours
Preus

De dimarts a dissabtes

de 10:00 h a 13:00 h i
de 16:00 h a 19:00 h

Entrada Gratuïta

Diumenge excepte 12 febrer

d'11.00 h a 14.00 h

Durant les Festes de Santa Eulàlia aquest diumenge roman tancat
Address:

Pl Beates, 2

:

Ciutat Vella

Neighborhood:

Sant Pere, Santa Caterina i la Ribera

City:

Barcelona
Where
When

Permanent event
Website
You may also be interested in...