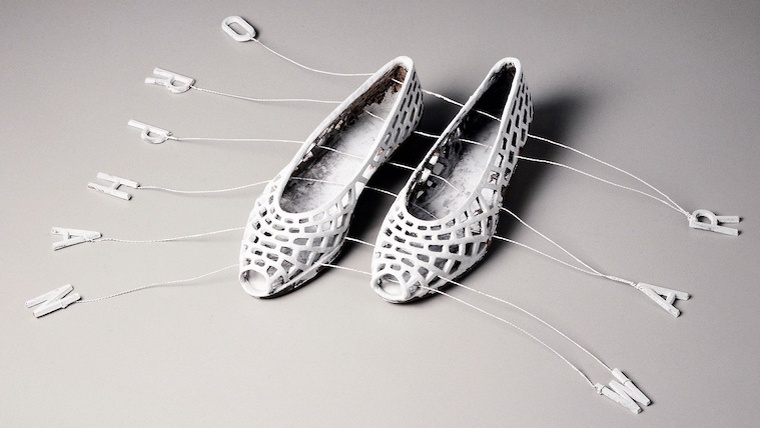 Sculpture. We will discover the influence that literature, language and the alphabet has had on the sculptor's works.
Jaume Plensa. Poesia del silenci [Jaume Plensa. Poetry of silence] reveals Plensa at his most intimate and unknown. The exhibition, which covers the author's production from 1990 to today, highlights some of the key aspects of Plensa's work as a sculptor and is coordinated around the relations between the artist's creative universe and letters as a constituent element of his work.
This relationship of Plensa's with literature and, in particular, poetry, is the common thread in this exhibition, which features other recurrent themes in his career, such as silence, dreams, music and family.
Each letter has a unique beauty for the artist, but all together they are a sample of the diversity of the world and co-existence between several cultures.
Schedule
Days
Hours
Preus
Observation

Cada dia

de 10.00 h a 19.30 h

Entrada general: 12 €




Entrada reduïda: 9 € - Majors de 65 anys, estudiants i persones amb discapacitat (igual o superior al 33%)




Entrada gratuïta: Menors de 12 anys, membres d'associacions professionals (ACCA, AICA, AECA, AMC, ICOM, ICOMOS), persones amb discapacitat (igual o superior al 65%) i acompanyants acreditats.




· Exposició + La Pedrera:

Entrada combinada: 20 € (infants de 7 a 12 anys: 6€)*

Entrada gratuïta: Menors de 7 anys*




*tarifes online per a residents a Catalunya.
Others
Occur on:

Tickets sold at:
Una exposició única en què es mostra, per primera vegada, la influència que ha tingut la literatura, el llenguatge i l'alfabet en la seva obra.
Jaume Plensa (Barcelona, 1955) és un dels escultors més reconeguts internacionalment dins el panorama de l'escultura contemporània del tombant del segle XX al XXI. El seu treball actual se centra en la figura humana, on conflueixen dos vectors essencials: la matèria i la paraula.
L'exposició a La Pedrera, que abasta la seva producció des del 1990 fins avui, destaca alguns aspectes clau de l'obra de Plensa com escultor i s'articula a l'entorn de les relacions entre l'univers creatiu de l'artista i la lletra com element constitutiu de la seva obra.
Aquesta relació de Plensa amb la literatura, i en especial amb la poesia, serà el fil conductor d'aquesta mostra, en la qual també hi seran presents altres temàtiques recurrents en la seva trajectòria com el silenci, el somni, la música i la família.
Per a l'artista cada lletra té una bellesa única, però totes juntes són una mostra de la diversitat del món i de la convivència entre diferents cultures. Tal com explica «una lletra no sembla res, és una cosa humil, però unida a d'altres formen paraules, i les paraules formen textos i els textos, pensament. És una mica la idea de la pedra fundacional, al voltant de la qual es construeix el temple, després la ciutat, el país, el continent i l'univers».
Fora de la sala d'exposicions, a diversos espais de La Pedrera , es podran veure diferents peces de mitjà i gran format, com per exemple Silent music IV (2019), Day-night (2012) o Together (2014), aquesta última realitzada per a la mostra que va tenir lloc a l'Abadia de San Giorgio Maggiore durant la Biennal de Venècia (2015).
Comissariat: Javier Molins
Address:

Passeig de Gràcia, 92

:

Eixample

Neighborhood:

la Dreta de l'Eixample

City:

Barcelona
When

From 31/03/2023 to 23/07/2023
Website
Web venda d'entrades:
You may also be interested in...