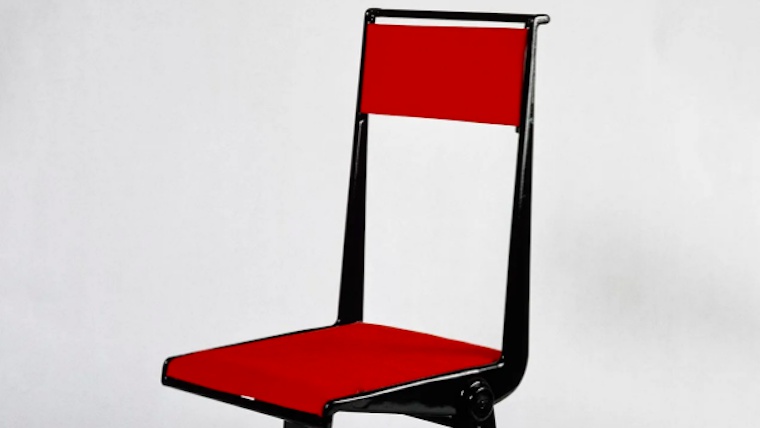 Exhibition. An exhibition that offers a look at the work of French architect Jean Prouvé.
This retrospective takes a chronological look at Jean Prouvé (Paris, 1901 - Nancy, 1984), from his early work as a metal worker and his first jobs with modern architects such as Robert Mallet-Stevens, Eugène Beaudouin and Marcel Lods, Le Corbusier and Pierre Jeanneret, to the furniture he created for communities and his best-known prefabricated buildings, such as Maison Métropole, Maison Coc and Maison des Jours Meilleurs. At the head of his company, he focused on his main objectives: the industrialisation of construction and the mass production of furniture.
Prouvé's universe revolves around his workshop, teamwork, proficiency in techniques, passion for materials, collaboration with architects, sharing all of this with his engineering students and an ambition for creating products for as many people as possible.
Thanks to a donation by his family, the Pompidou Centre has conserved Jean Prouvé's archives and many of his works form part of the Centre's architecture and design collections.
Schedule
Days
Hours
Preus

Tots els dies i festius

de 10:00 h a 20:00 h

Entrada general de: 6 €

Entrada reduïda 25% descompte:

. Carnet Família Nombrosa

. Carnet Biblioteques

Entrada reduïda 50% descompte:

. Amics dels Museus

Entrada gratuïta:
. clients de CaixaBank
(s'ha de presentar qualsevol targeta de CaixaBank)
. menors fins els 16 anys
. Docents
. Premsa
. Persones amb discapacitat i acompanyants
. BCN Card
. ICOM
. Carnet Jove

Aquesta retrospectiva segueix cronològicament els començaments de Jean Prouvé (París, 1901 - Nancy, 1984) com a ferrer, les primeres feines amb arquitectes moderns com Robert Mallet-Stevens, Eugène Beaudouin i Marcel Lods, Le Corbusier i Pierre Jeanneret, fins a les seves creacions de mobiliari per a comunitats i els seus edificis prefabricats més coneguts com la Maison Métropole, la Maison Coc o la Maison des Jours Meilleurs. Al capdavant de la seva empresa, treballa enfocat en un objectiu: la industrialització de la construcció i la producció en sèrie de mobles.
L´univers de Prouvé és el taller, el treball en equip, el domini de les tècniques, la passió pels materials, la col·laboració amb els arquitectes, el fet de compartir-ho amb els seus estudiants d´enginyeria i l´ambició de crear productes per al major nombre de persones possible.
Gràcies a una donació de la família, el Centre Pompidou ha conservat els arxius de Jean Prouvé i moltes de les seves obres formen part de les col·leccions d´arquitectura i disseny del Centre.
Address:

Avinguda de Francesc Ferrer i Guàrdia, 6*8

:

Sants-Montjuïc

Neighborhood:

la Font de la Guatlla

City:

Barcelona
When

From 15/07/2021 to 31/10/2021
Website
E-mail
E-mail:

icaixaforumbcn@magmacultura.net
You may also be interested in...