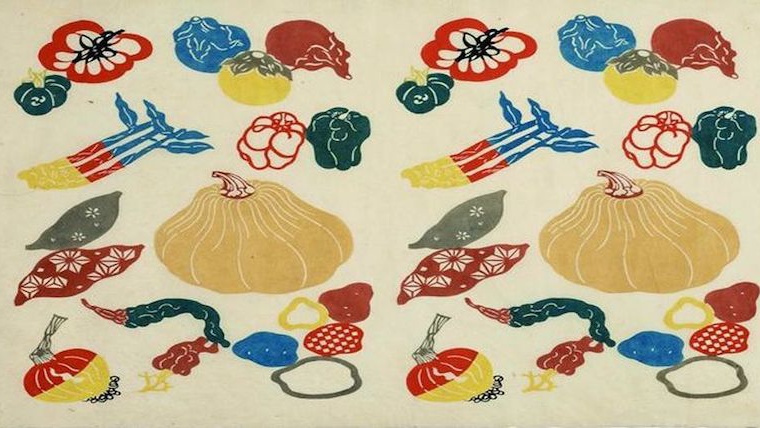 Textile design. A collection of pieces by one of the great masters of 20th century Japanese textile design.
Serizawa Keisuke was the first artist in Japan to be declared a Living National Treasure, in 1956, thanks to his contribution to the country in the field of kataezome printing.
The Museu Etnològic i de Cultures del Món holds a significant collection of pieces by Keisuke. The exhibition Kataezome. The Artistic Legacy of Serizawa Keisuke seeks to highlight this unique, unprecedented and important heritage, with a selection of pieces by Serizawa and his main disciples taken from various historical collections in Catalonia, where one of the most significant bodies of work by the artist outside of Japan is held.
Full information on the museum website.   
Schedule
Period
Days
Hours
Preus

Del 16 juny al 30 setembre

Cada dia i festius excepte 24 juny

de 10:00 h a 20:00 h

Entrada general: 5 €




Reduïda (caldrà acreditar la condició): 3.50 €

- Persones de 16 a 29 anys

- Persones de 65 anys o més

- Titulars targeta rosa reduïda

- Persones a l'atur

- Titulars del carnet de familia nombrosa o monoparental

- Titulars del carnet de Biblioteques de Barcelona

- Famílies màxim 2 adults, sempre que un sigui tutor legal




Gratuïta (caldrà acreditar la condició):

- El 1r diumenge de cada mes de 10 a 20 h

- Tots els diumenges de 15 a 20 h

- Menors de 16 anys

- Registrats al programa Gaudir+BCN

- Titulars targeta rosa gratuïta

- Titulars passi metropolità d'acompanyant d'un discapacitat

- Carnet de l'ICOM

- Membres acreditats Ass. Museòlegs Catalunya

- Professors ensenyament reglat

acreditats

- Professors ensenyament reglat

quan aconpanyin grups d'estudiants

- Els guies turístics en l'exercici de la seva feina

- Els periodistes acreditats

- Titulars targeta BCN Card

- 24 de setembre (Mare de Déu de la Mercè)

De l'1 octubre al 7 gener

De dimarts a dissabtes

de 10:00 h a 19:00 h

Diumenge i festius excepte 25 desembre, 26 desembre, 1 gener i 6 gener

de 10:00 h a 20:00 h
Others
El Museu Etnològic i de Cultures del Món disposa en els seus fons d'una important col·lecció de peces de Serizawa Keisuke, un dels grans mestres del disseny tèxtil del Japó del segle XX, primer artista declarat l'any 1956 Tresor Nacional Vivent per la seva aportació al país en el camp de l'estampació kataezome.
Serizawa va renovar l'art del teixit amb uns dissenys únics i personals que van permetre preservar i actualitzar la tradició sense renunciar-hi; al contrari, la va prendre com a model i punt de partida.
«Kataezome. El llegat artístic de Serizawa Keisuke» pretén destacar per primera vegada aquest patrimoni inèdit, singular i rellevant, acompanyat d'una selecció de peces tant de Serizawa com dels seus deixebles principals procedents de diverses col•leccions històriques de Catalunya, on es conserva un dels conjunts d'obres més importants de l'artista fora del Japó.
L'exposició vol posar en relleu aquestes col•leccions, però per vincular-les, també, amb la contemporaneïtat. En aquest sentit, la mostra disposa de peces de les artistes japoneses establertes a Catalunya Mako Artigas i Yoko Kataoka —l'obra de la primera, influenciada per Serizawa, i la de la segona, inspirada en la tècnica bingata d'Okinawa—, i de cinc peces de cinc artistes que s'han format a l'Escola Massana i que, després d'experimentar amb la tècnica tradicional d'estampació tèxtil japonesa bingata sota el guiatge de Kataoka, l'han aplicat en les creacions elaborades a propòsit per a l'exposició.
Aquesta reinterpretació contemporània de les cinc obres de Sonia Benítez, Marieke Peyrounette, Marta Poca, Josep Safont i Moeki Yamada precedeix l'exposició, que es desplega en un gran espai sense àmbits tancats. Així, la definició del concepte «Tresor Nacional Vivent» —il•lustrat amb diverses peces— dona pas a les creacions de Serizawa Keisuke i a les dels seus deixebles després, i conclou amb les peces de Mako Artigas i Yoko Kataoka.
A la mostra també es pot veure un vídeo inèdit en què Serizawa desenvolupa pas per pas la tècnica d'estampació kataezome, un testimoni documental que ajuda a comprendre com, bevent de la tradició, aquesta tècnica el va portar a crear una obra original, fresca i moderna, i alhora propera i quotidiana per a la seva societat.
Col·laboren :
Japan Foundation
Museu d'Art Serizawa Keisuke de la ciutat de Shizouka
Museu d'Art i Artesania Serizawa Keisuke de la Universitat de Tohoku Fukushi de Sendai
Address:

Carrer de Montcada, 12

:

Ciutat Vella

Neighborhood:

Sant Pere, Santa Caterina i la Ribera

City:

Barcelona
When

From 16/06/2023 to 07/01/2024
Website
E-mail
E-mail:

museuculturesmon@bcn.cat
You may also be interested in...