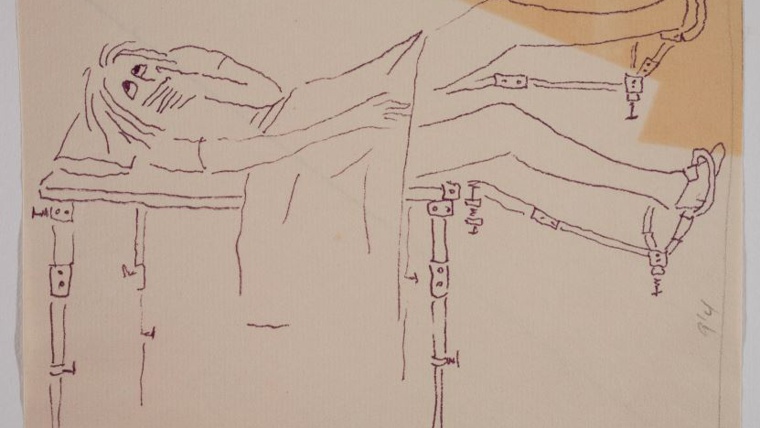 Schedule
Period
Days
Hours
Preus

Del 28 abril al 30 abril

Dijous, divendres i dissabte

de 10:00 h a 18:00 h

Entrada general: 4 €

(inclou la visita a les sales d'art modern II)

De l'1 maig al 25 setembre

Dimarts, dimecres, dijous, divendres i dissabte

de 10:00 h a 20:00 h

Diumenge i festius excepte 1 maig

de 10:00 h a 15:00 h
La incorporació de l'obra de dones artistes és una de les prioritats en la construcció de la col·lecció d'Art de Postguerra i Segona Avantguarda del museu. Maternasis, que pren el nom d'un llibre icònic de l'artista Núria Pompeia, editat el 1967, permetrà redescobrir creadores sorprenents, algunes fins fa poc temps oblidades, com ara  Mari Chordà,  Roser Bru,  Parvine Curie i la mateixa  Núria Pompeia.
Entre les obres d'aquestes creadores destaquen aquelles que s'ocupen de qüestions pròpies i íntimes de les quals, paradoxalment, la dona ha estat sovint desposseïda. Un d'aquests temes, excepcional en un corpus iconogràfic que ha estat dominat pels homes, és l'embaràs, etapa clau de la maternitat, que concerneix íntimament la dona i que té una dimensió misteriosa i profunda, i a la vegada social. A les obres de Chordà, Bru o Curie, l'embaràs manifesta aquesta dimensió física i vital. L'obra de Núria Pompeia, que relata el procés de gestació amb ironia i objectivitat, assenyala la soledat de la dona i adquireix una dimensió social i política. El conjunt permet abordar les dimensions múltiples d'una experiència a la vegada quotidiana i transcendent.
Address:

C Mirador Palau Nacional, 6*10

:

Sants-Montjuïc

Neighborhood:

el Poble-sec

City:

Barcelona
When

From 28/04/2022 to 25/09/2022
Website
You may also be interested in...