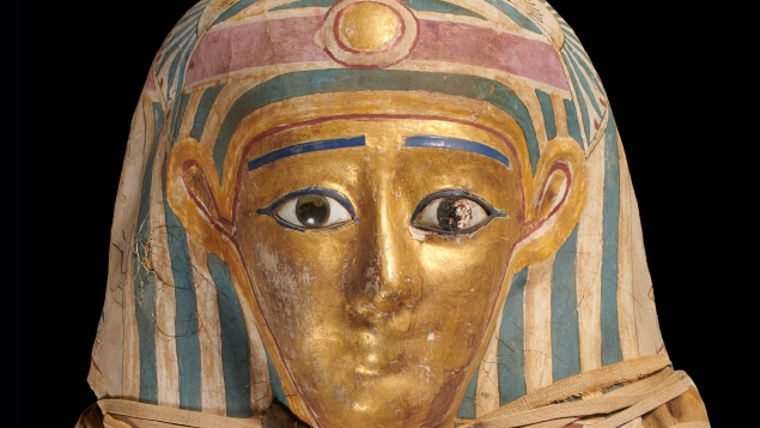 Ancient Egypt. The exhibition explores the idea of mummification and analyses the data from six people who lived in ancient Egypt.
The advanced study of mummies and their belongings has helped create a personal profile and discover who they were, how old they were, what their beliefs were and what illnesses they had. Each mummy has a story to tell.
The exhibition Egyptian mummies. Exploring ancient lives presents six mummies of people who lived in Egypt between 800 and 150 BC, using pioneering technology to show the discoveries in these examples. These non-invasive techniques provide data such as what life was like in the ancient land defined by the Nile.
Without the need to unwrap the remains of the mummies, the new discoveries have meant experts have been able to analyse healing practices and cultural exchanges through the life evidence of all six mummies, as well as the role of women and children in ancient Egypt.
Schedule
Days
Hours
Preus
Observation

Cada dia i festius

de 10:00 h a 20:00 h

Entrada general: 6 €

(inclou totes les exposicions del centre)




Entrada reduïda 25% descompte:

. Carnet Família Nombrosa




Entrada gratuïta:

. Clients de CaixaBank

(s'ha de presentar qualsevol targeta de CaixaBank)

. Fins els 16 anys

. Docents

. Premsa

. Persones amb discapacitat i acompanyants

. BCN Card

. ICOM

. Carnet Jove

. 12 de febrer (S. Eulàlia)

Durada de l'activitat: 2 hores aproximadament
A l'antic Egipte, la momificació servia per sobreviure a la mort i conduir el cos a la vida del més enllà.
A través d'una col·lecció d'objectes que procedeixen del British Museum, la mostra explora la idea de la momificació i analitza el testimoni de sis persones que van viure durant l'antic Egipte.
L'exposició presenta sis mòmies que corresponen a persones que van viure entre els anys 800 i 150 a. de C. a Egipte i mostra, a partir d'una tecnologia pionera, els descobriments en aquests exemplars. Aquestes tècniques no invasives proporcionen dades de com era la vida en una antiga terra que definia el Nil.
Sense la necessitat de desembolcallar les restes de les mòmies, els nous descobriments han fet que els experts hagin pogut analitzar pràctiques curatives i intercanvis culturals a través del testimoni vital de tots els exemplars, com també el paper de la dona o el de l'infant a l'antic Egipte.
Address:

Avinguda de Francesc Ferrer i Guàrdia, 6*8

:

Sants-Montjuïc

Neighborhood:

la Font de la Guatlla

City:

Barcelona
Where
When

From 01/12/2022 to 26/03/2023
Website
You may also be interested in...