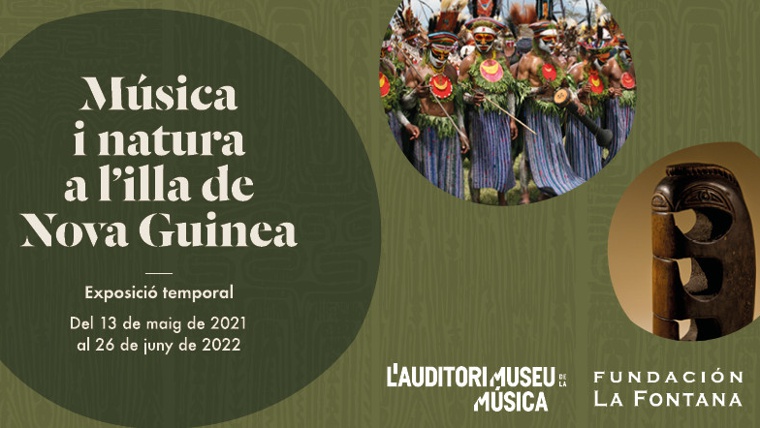 Schedule
Period
Days
Hours
Preus

dimarts, dimecres i divendres
excepte 5 de gener

de 10:00 h a 18:00 h

Entrada general: 6 €




Entrada reduïda: 4.5 €

· Persones de 16 a 29 anys

· Carnet Jove

· Persones a l'atur

· Majors de 65 anys

· Tarjeta rosa reduïda

· Famílies nombroses i monoparentals

· Abonats OBC general

· Carnet de biblioteques

· Grups d'adults (entre 10 i 25 persones)




Entrada gratuïta:

· Menors de 16 anys

. Registrats al programa Gaudir+BCN

· Grups d'estudiants acompanyats

pels professors

· Professors acreditats

· Targeta rosa gratuïta

· Guies turístics

· Membres ICOM

· Membres Associació de

Museòlegs de Catalunya

· Passi metropolità

d'acompanyant

· Diumenges de 15 a 20 h

· 1r diumenge de mes

· Dijous de 18 a 21 h

· 12 i 13 de febrer (Santa Eulàlia)

· 21 de març (Dia de la Música Antiga)

· 18 de maig (Dia Internacional dels Museus)

. 15 de maig(La Nit dels Museus: gratuït de 18 a 22 h)

. 21 de juny (Día de la Música)

· 24 de setembre (la Mercè)

· 22 de novembre (Santa Cecília)

24 de desembre
31 de desembre
5 de gener

de 10:00 h a 15:00 h

dijous
excepte 24 de setembre
24 de desembre
31 de desembre

de 10:00 h a 21:00 h

24 de setembre

de 10:00 h a 18:00 h

Dissabte i diumenge excepte 1 gener,

6 gener, 1 maig, 24 maig,

24 juny, 15 agost, 11 setembre,

1 novembre, 6 desembre, 25 desembre i 26 desembre

de 10:00 h a 19:00 h

Del 10 agost al 15 agost

Tots els dies tancat

Tancat per treballs de manteniment
Situada al nord d'Austràlia, Nova Guinea és la segona illa més gran del món. La seva part occidental, antigament sota dominació colonial holandesa, pertany des de 1969 a Indonèsia, mentre que la part oriental, colònia britànica i alemanya durant més d'un segle, esdevingué el 1975 l'estat independent de Papua Nova Guinea. S'hi parlen més de mil llengües i hi conviuen grups culturals molt diversos, descendents de les poblacions que començaren a arribar-hi fa 40 000 anys, en onades successives. 
Des del seu descobriment a principis del segle XVI per part de navegants portuguesos, Nova Guinea fascinà el món occidental pel caràcter inhòspit i exuberant i de la seva naturaque tant difícil va fer l'exploració del territori, contribuint així a preservar les tradicions locals. Marc protector, la natura ha estat sobre tot la font essencial de subsistència de les poblacions de Nova Guinea, proveïdora d'aliments i de tota mena de materials (vegetals, animals i minerals), per a la producció d'habitatges i d'objectes d'ús quotidià i pràctiques rituals. En aquest context, s'entén que la natura estigui al centre de les formes de representació i dels sistemes simbòlics, en els quals s'inscriuen les pràctiques musicals. ​
Address:

Carrer de Lepant, 150

:

Eixample

Neighborhood:

el Fort Pienc

City:

Barcelona
When

From 13/05/2021 to 26/06/2022
E-mail
E-mail:

museumusica@bcn.cat

E-mail:

reservesmuseu@auditori.cat
Social networks
Facebook:

Twitter:

Instagram:

YouTube:
You may also be interested in...