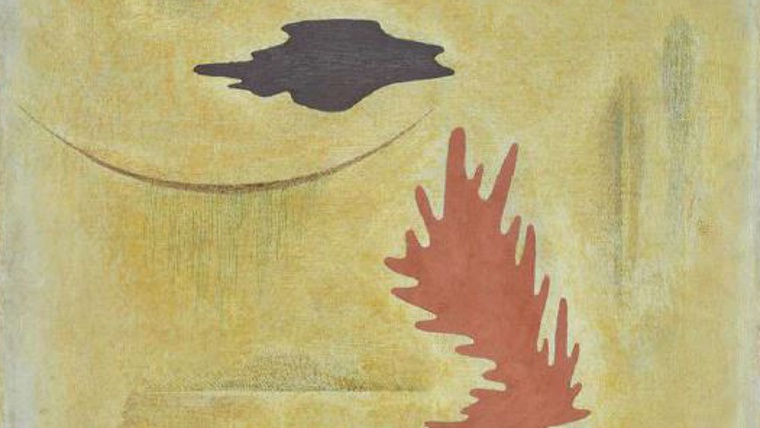 Painting. An exhibition about the importance of the natural world in the artist's work.
Paul Klee and the Secrets of Nature focuses on the artist's fascination with the exploration of natural phenomena, and his desire to connect with the inner laws that govern them.
The exhibition charts Klee's development as an artist and educator in four chronological sections, formative years, maturity, the impact of the First World War and the shaping of a theoretical framework during his years as a teacher at the Bauhaus.
Discover this aspect of Paul Klee's work through more than 200 exhibits that include paintings, drawings, educational documents and natural objects, mainly from the collection at the Zentrum Paul Klee.
In the context of the current revision of the canon of modern art, the monographic narrative is interrupted by the inclusion of a number of works by women artists who were either contemporaries of Klee, or who shared his approach, such as Gabriele Münter, Emma Kunz and Maruja Mallo. Finally, Sandra Knecht is in charge of producing an installation to round off the exhibition.
Schedule
Days
Hours
Preus
Observation

Dimarts, dimecres, dijous, divendres i dissabte excepte 25 desembre, 26 desembre i 1 gener

de 10.00 h a 20.00 h

Entrada general: 13 €




Reduïda: 7 €

- Majors de 65 anys

- Estudiants (amb carnet

de 15 a 30 anys)

- Titulars carnet de Biblioteques




Grups (+ 15 persones):

- adults: 8 €

- adults (+65 anys): 7 €

- estudiants: 6 €

- infantils (fins 14 anys): 2 €




Espai 13: 3 € e




Servei autoguia: 5 €




Passi Anual: 14 €




Exposicions temporals:

- general: 7 €

- reduïda: 5 €




Articket: 35 €




Gratuït:

- menors 15 anys

- persones a l'atur

- membres ICOM

Accés a la Fundació fins a 30 minuts abans del tancament

de 10.00 h a 18.00 h
Comissària: Martina Millà, responsable d'exposicions de la Fundació Joan Miró, amb la col·laboració de Fabienne Eggelhöfer, curadora en cap del Zentrum Paul Klee, Berna. Amb el patrocini exclusiu de la Fundación BBVA.
Paul Klee i els secrets de la natura s'inscriu en el marc d'una col·laboració d'intercanvi entre la Fundació Joan Miró i el Zentrum Paul Klee de Berna, i compta amb l'assessorament de Fabienne Eggelhöfer, curadora en cap de la institució suïssa.
L'exposició emfatitza la continuada fascinació que l'artista germanosuís Paul Klee (1879-1940) va sentir per l'observació de la natura i pels fenòmens naturals, d'ençà de la seva època de formació fins a la seva darrera etapa. La seva curiositat per l'origen de la forma i de l'expressió artística el va dur a estudiar atentament el seu entorn més immediat. Aquest bagatge i les lectures de llibres com La metamorfosi de les plantes de J.W. Goethe estigueren a la base dels seus cursos a la Bauhaus, durant els anys de consolidació teòrica de les primeres avantguardes. La seva etapa com a docent donà pas a l'elaboració de les seves reflexions, derivades de l'estudi atent de la natura, en forma de compendi pedagògic. Klee va continuar treballant aquests temes en una síntesi madura, alhora que es convertien en un refugi artístic davant del repte que suposà durant els darrers anys de la seva vida conviure amb una malaltia degenerativa.
Seguint aquestes etapes vitals de l'artista, Paul Klee i els secrets de la natura presenta la seva obra a Barcelona en quatre àmbits, en cadascun dels quals s'inclourà una obra d'altres artistes que també van investigar aspectes fenomenològics naturals però que, pel fet de ser dones, no han rebut l'atenció ni el tractament que mereixien: Gabriele Münter (Alemanya, 1877-1962), Emma Kunz (Suïssa, 1892-1963) i Maruja Mallo (Espanya, 1902-1995). També dialogarà amb Klee Sandra Knecht (Suïssa, 1968), originària de Berna com el mateix Klee. Des d'una mirada queer i contemporània, Knecht investiga les formes de vida rurals i tradicionals per evocar i transformar l'especificitat de la cultura local, molt vinculada al paisatge i a la ramaderia.
Address:

Avinguda de Miramar, 1

:

Sants-Montjuïc

Neighborhood:

el Poble-sec

City:

Barcelona
When

From 21/10/2022 to 12/02/2023
Website
You may also be interested in...