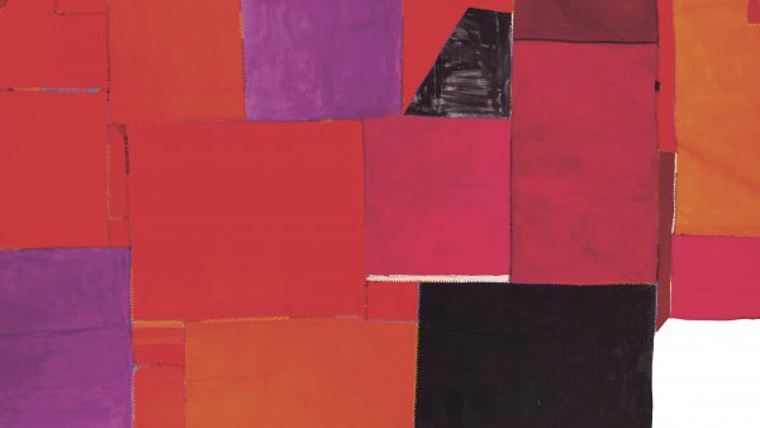 Schedule
Days
Hours
Preus

Dilluns, dimecres, dijous i divendres, 15 abril i
18 abril

d'11:00 h a 19:30 h

Entrada general: 11 €

(l'entrada té validesa durant un mes. Permet accedir a totes les exposicions en curs, a les activitats del programa MACBA es viu i a totes les visites guiades)




Entrada reduïda: 8.80 €

- Estudiants

- Majors 65 anys sense Targeta Rosa

- Grups (+ de 15 persones)

Entrada reduïda: 5.50 €

- Carnet Jove

- Carnet de la Xarxa de Biblioteques

- Ateneu Barcelonès

Entrada gratuïta:

- Menors 14 anys

- Targeta rosa

- Majors de 65 anys amb Targeta Rosa

- Dissabtes de 16 a 20 h

- Amics del MACBA

- Socis de l'AAVC

- Membres ICOM

- Persones a l'atur

- Carnet de família nombrosa o monoparental

- 16 de maig (Nit dels Museus: gratuït de 19 a 01 h)

- 18 de maig (Dia Internacional dels Museus)







Carnet Amic MACBA: 18 €

Entrada il·limitada durant un any.

Articket: 35 €

1 maig i
15 agost

de 10:00 h a 20:00 h

Diumenge, festius, 6 juny i
24 juny

de 10:00 h a 15:00 h
A principis dels anys setanta Teresa Lanceta (Barcelona, ​​1951) va prendre la decisió de teixir com a mitjà d'expressió artística, forçant els límits de la comprensió del que es considera o no es considera art. La seva aproximació al teixit se centra en els elements formals, en allò que els teixits tenen d'original i propi: els lligaments, materials, tradicions i tècniques. Una manera de fer sense cap esbós previ en què imatge i fons, objecte i llenguatge, suport i imatge es construeixen alhora, sense possibilitat de recular, assumint els errors.
Teixir li ha permès comprendre un codi primigeni i universal que manifesta clarament la seva llei interna, una llei que traspassa fronteres físiques, temporals i culturals, que alimenta la imaginació creadora i a partir de la qual l'artista elabora una proposta personal. El seu treball no defuig la reflexió ecològica i reclama la utilitat de l'art i la creació col·lectiva enfront de la idea de geni individual. L'art col·lectiu no es planteja com un magma uniforme ni com una mà enorme que tot ho fa, sinó com el resultat de la creativitat de persones concretes, un codi obert que en permet la lectura, transformació i transmissió.
Aquesta exposició reuneix tota la trajectòria de Teresa Lanceta des dels setanta fins a l'actualitat i inclou una àmplia selecció dels seus tapissos, teles, pintures, dibuixos, escrits i vídeos, en el que és la més completa aproximació al treball de l'artista fins avui. A més, Teresa Lanceta ha convidat altres autors a dur a terme diverses col·laboracions que es mostraran a l'exposició: La Trinxera, Olga Diego, Leire Vergara, Nicolás Malevé, Virginia García del Pino, Pedro G. Romero, Paula Crespo, Isabel Carballo i el projecte Els oficis del Raval, en col·laboració amb l'IES Miquel Tarradell i el departament d'Educació del museu (2020-2022).
L'exposició és una coproducció del MACBA Museu d'Art Contemporani de Barcelona i de l'Institut Valencià d'Art Modern (IVAM, València). Exposició comissariada per Nuria Enguita i Laura Vallés Vílchez.
Address:

Plaça dels Àngels, 1

:

Ciutat Vella

Neighborhood:

el Raval

City:

Barcelona
When

From 08/04/2022 to 11/09/2022
Website
You may also be interested in...