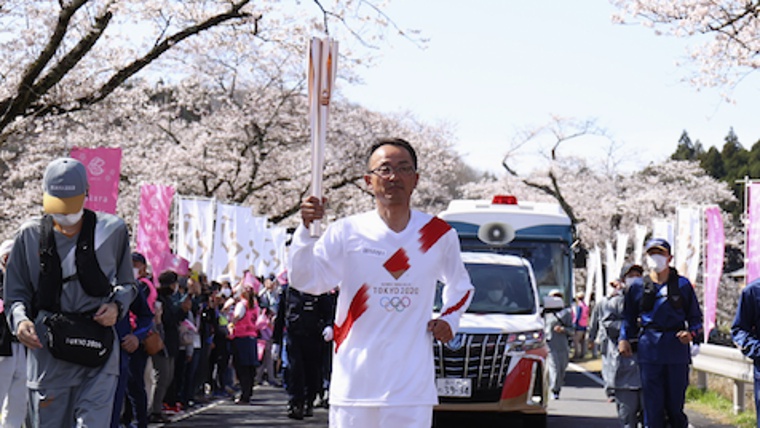 Exhibition. The Organising Committee aims to go down in history for organising the most sustainable Olympic and Paralympic Games ever held.
At the 125th Session of the International Olympic Committee, held on 7 September 2013 in Buenos Aires, Japan was chosen to host the 2020 Summer Olympic Games. The Organising Committee spoke of the power sport has to inspire and bring hope to the areas affected by the terrible natural disasters Japan experienced in 2011.
In 2020, the Covid-19 pandemic led to an unprecedented decision in the history of the Olympic movement: the postponement of the biggest sports event in the world for the first time in its history. Finally, the dates set for holding the Tokyo Olympic and Paralympic Games were 23 July to 8 August 2021 for the Olympic Games, and 24 August to 5 September 2021 for the Paralympic Games.
The exhibition is free with general admission to the museum.
Schedule
Days
Hours
Preus
Observation

De dimarts a dissabte

de 10:00 h a 18:00 h

Entrada general: 5.8 €




Entrada reduïda:

· 3.60 € estudiants

· 2x1 posseïdors del carnet de biblioteques de Barcelona

· 4.35 € posseïdors del carnet de família nombrosa

· 4.35 € posseïdors del carnet de família monoparental




Entrada reduïda grups: Superior a 10 persones:

· 4.50 € adults

· 3 € nens fins a 14 anys




Entrada Gratuïta:

· Nens fins a 7 anys

· Majors a partir de 65 anys

. Posseïdors de la targeta rosa gratuïta

. Membres acreditats de l'ICOM.

. Membres de l'Associació de Museòlegs de Catalunya

. Guies turístics

. Professors d'ensenyament reglat

. Passi metropolità d'acompanyant d'una persona amb discapacitat

. 12 de febrer (Santa Eulàlia)

. 18 de maig (Dia Internacional dels Museus)

· 24 de setembre (La Mercè)





Dilluns no festius ancat

diumenges i festius
excepte 25 de desembre
26 de desembre
1 de gener
1 de maig

de 10:00 h a 14:30 h
Others
A la 125a Sessió del Comitè Olímpic Internacional, celebrada el 7 de setembre de 2013 a Buenos Aires, la candidatura japonesa va ser escollida com a seu olímpica. El Comitè Organitzador va defensar el poder que té l'esport com a eina per portar esperances i somnis a les zones que van resultar afectades pels greus desastres naturals que va patir Japó l'any 2011.
L'any 2020, la pandèmia de la COVID-19 va provocar una decisió inèdita en la història de l'olimpisme: l'ajornament del màxim esdeveniment esportiu per primera vegada a la història. Finalment, les dates fixades per a l'organització dels Jocs Olímpics i Paralímpics de Tòquio van ser del 23 de juliol al 8 d'agost de 2021, Jocs Olímpics, i del 24 d'agost al 5 de setembre d'aquest mateix any, Jocs Paralímpics.
El Comitè Organitzador vol passar a la història per haver organitzat els Jocs Olímpics i Paralímpics més sostenibles de la història.
Address:

Avinguda de l'Estadi, 60

:

Sants-Montjuïc

Neighborhood:

el Poble-sec

City:

Barcelona
When

From 01/06/2021 to 16/01/2022
You may also be interested in...