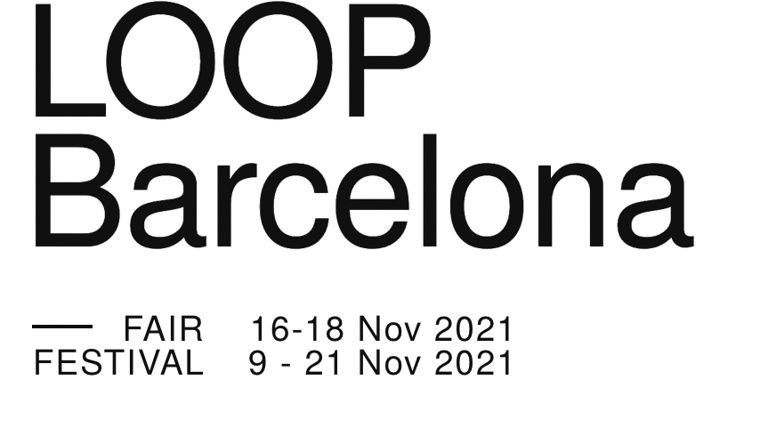 Video. From installations to single-channel screenings: videos as a creative and critical tool
  Casa Milà de Gaudí is playing host to the  19th edition of the LOOP Fair, from 16 to 18 November.
LOOP Fair is adapting its format for this new edition, to offer a further physical experience and an exceptional meeting point for the ever-growing moving image community.
Keeping to the Fair's intimate atmosphere and family spirit, the selection will see   27 international galleries and artists  taking part, chosen by an international committee, headed by  Jean-Conrad Lemaître and made up by:  Isabelle Lemaître;  Haro Cumbusyan;  Josée and Marc Gensollen;  Renée Drake.
Boasting a similar format to an exhibition, from installations to single-channel screenings, the fair will be exhibiting numerous works, bearing testimony to the ductility of video as a creative and critical tool.
Adopting a  hybrid format, the fair will also be accessible online. All videos will be available to see, at the same time,   from 16 to 26 November, on streaming on a newly designed virtual platform thought up by Hyperstudio (Madrid), offering an immersive experience.
This year's edition will be rounded off with a special sections presenting a series of works exploring the limits between videos and performance , curated by Rose Lejeune, focusing on "the body", a theme developed under the LOOP Festival programme.
You can check out the programme from this link.
Schedule
| Period | Days | Hours | Preus | Observation |
| --- | --- | --- | --- | --- |
| Del 16 novembre al 18 novembre | Dimarts | de 12.00 h a 20.00 h | | |
| | Dimecres i dijous | de 16.00 h a 20.00 h | | |
| Del 19 novembre al 21 novembre | Divendres i dissabte | de 12.00 h a 20.00 h | Entrada Gratuïta | Fira LOOP (Accés al públic) |
| | Diumenge | d'11.00 h a 15.00 h | | |
| Del 22 novembre al 12 desembre | Tots el dies | de 12.00 h a 19.30 h | | |
Del 16 de novembre fins el 12 de desembre, la Casa Milà de Gaudí acollirà la 19a edició de la Fira LOOP.
Per a aquesta nova edició, LOOP Fair adapta el seu format per a oferir una experiència física més i un punt de trobada excepcional per a la sempre creixent comunitat de la imatge en moviment.
L'emblemàtic edifici modernista d'Antoni Gaudí – "Casa Milà"- serà el lloc ideal per a muntar una mostra dinàmica de les últimes aportacions a la creació d'imatges en moviment.
Mantenint l'ambient íntim i l'esperit familiar de la Fira, la selecció comptarà amb la participació de 27 galeries i artistes internacionals seleccionats per un comitè internacional, presidit per Jean-Conrad Lemaître i integrat per: Isabelle Lemaître; Haro Cumbusyan; Josée i Marc Gensollen; Renée Drake.
Amb un format similar al d'una exposició, des d'instal·lacions fins a projeccions monocanal, la fira mostrarà múltiples obres, donant testimoniatge de la ductilitat del vídeo com a eina creativa i crítica.
Desenvolupant un format híbrid, la fira també serà accessible en línia. Del 16 al 26 de novembre, tots els vídeos podran veure's simultàniament en streaming en una plataforma virtual de nou disseny concebuda per Hyperstudio (Madrid), oferint una experiència immersiva.
L'edició d'enguany es completarà amb una secció especial que presentarà una sèrie d'obres que exploren els límits entre el vídeo i la performance, comissariada per Rose Lejeune, la qual farà ressò sobre "el cos" temi desenvolupat en el programa del Festival LOOP.
Podeu consultar la programació en aquest enllaç.
Accés La Pedrera LOOP 2021
Address:

Passeig de Gràcia, 92

:

Eixample

Neighborhood:

la Dreta de l'Eixample

City:

Barcelona
Where

Accés La Pedrera LOOP 2021
When

From 16/11/2021 to 12/12/2021
Website
You may also be interested in...