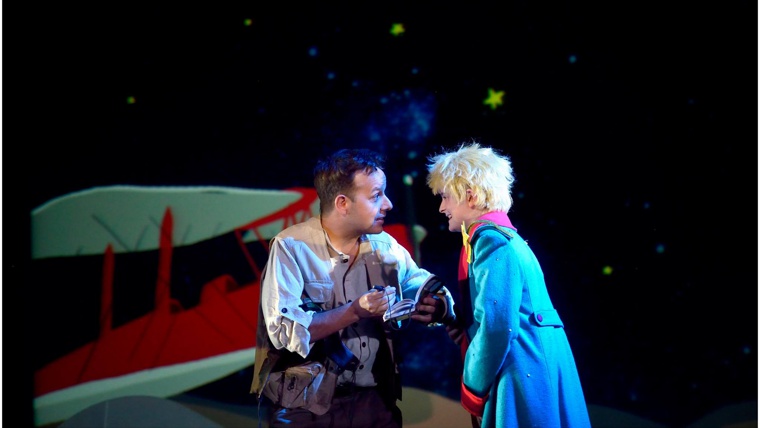 A causa d'un positiu de Covid-19 en l'equip artístic es suspenen les funcions suspeses fins el dia 8 de gener.
L'import de les entrades adquirides per aquests dies serà retornat automàticament.
Shows. The iconic Christmas musical in Barcelona presents its eighth edition at the Sala Barts.
A year on and the El Petit Príncep is back on the Barcelona stage, as a dramatised version of Antoine de Saint-Exupéry's distinguished work. This musical adaptation by Àngel Llàcer, Manu Guix and La Perla 29 has so far drawn in over 350,000 spectators.
The show tells the story of a child who needs to understand what can be found in his inner world. To discover all that, he embarks on a journey through a magical Universe, from asteroid B612 to the Earth. His travel companions are a rose, a geographer, a lamplighter, a king and a fox, who show him, as they make their way together, the value of love and friendship through songs. 
The selection of specific projections for each scene, the 360º sound and the songs set for this Petit Príncep to music provide the perfect accompaniment to the theatre company performing this story.
Schedule
Days
Hours
Preus

Divendres excepte 21 gener

a les 18.30 h

Entrada general: 15 €

(+ despeses de gestió)

21 gener

a les 18.00 h i
a les 20.30 h

Dissabte

a les 12.00 h,
a les 16.00 h i
a les 18.30 h

Diumenge

a les 12.00 h,
a les 16.00 h i
a les 18.30 h
Others
Occur on:

Tickets sold at:
El Petit Príncep, el musical que any rere any emociona a grans i petits, farà la seva vuitena temporada a BARTS aquest Nadal!
Amb més de 350.000 espectadors, el musical que firmen Àngel Llàcer, Manu Guix i La Perla 29 s'ha convertit en un clàssic del Nadal a la cartellera de Barcelona.
L'espectacle ens descobreix la història del Petit Príncep com mai s'havia vist. El viatge d'un nen que vol entendre allò que s'amaga dins seu el farà recórrer diversos planetes des de l'asteroide B612 fins a la Terra. Una rosa, un geògraf, un fanaler, un rei i una guineu l'acompanyaran a ritme de cançons per fer-li conèixer el valor de l'amor i l'amistat.
El musical compta amb projeccions màgiques per a cada escena, so 360º, una companyia de luxe i unes cançons que us faran volar.
Address:

Avinguda del Paral·lel, 62

:

Ciutat Vella

Neighborhood:

el Raval

City:

Barcelona
When

From 03/12/2021 to 30/01/2022
Website
Web venda d'entrades:
You may also be interested in...