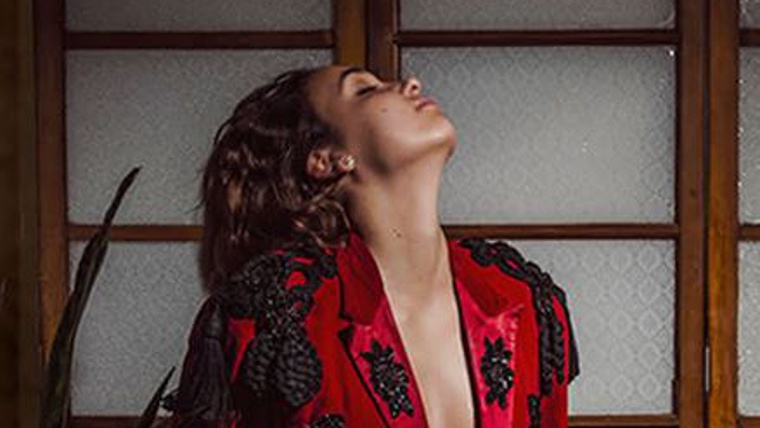 Opera. Staged version of the opera from Bizet in two acts, at Palau de la Música.
Palau de la Música Catalana hosts the interpretation of the opera Carmen from G. Bizet, in a two-and-a-half-hour-long version, with one break and more than 90 artists on stage.
Carmen from Georges Bizet is one of the most acclaimed and interpreted operas at world level. Known technically as a repertoire opera, few others manage to move the audience like this one does. Its marvellous music, penetrating and seductive, is a combination of different styles ranging from classic French romanticism to the most beautiful melodies inspired by Spanish folklore.
You can see the artist's profile here.
Schedule
Days
Hours
Preus
Observation

30 juliol i
21 agost

a les 19.00 h

Entrada general de: 38 a 78 €

Per a abonaments i descomptes,

consulteu amb el Palau
Fitxa artística
Orquestra NovAria Filharmonia
Adolf Gassol, direcció musical
Laureà Plà, direcció escènica
Marta Finestres, direcció cor
Novaria Artists, direcció artística
Cristina Raventós, direcció de producció
Repartiment:
Cristina Segura, Carmen
Sergi Giménez, Don José
Danil Sayfullin, Escamillo
Sarah Zhai, Micaela
Alba Martínez Nieto, Frasquita
Lorena Aranda, Mercedes
Joan Sebastià Colomer, Dancairo
Carlos Enrique Ortiz, Remendado
Xavier Vilalta, Zúñiga
Cor NovAria / Ballet NovAria
Programa
G. Bizet: Carmen
Carmen de Georges Bizet és una de les òperes més aclamades i representades a nivell mundial. Coneguda en termes tècnics com òpera de repertori, poques arriben i emocionen al públic com aquesta obra. La seva meravellosa música, penetrant i seductora, és una combinació de diferents estils que van dels del més clàssic romanticisme francés, a les més boniques melodies inspirades en el folklore español.
Versió escenificada de dues hores i mitja, amb entreacte. Orquestra simfònica, solistes, cor, coral infantil, vestuari, il.luminació… Més de 90 artistes a escena.
Address:

C Palau de la Música, 2

:

Ciutat Vella

Neighborhood:

Sant Pere, Santa Caterina i la Ribera

City:

Barcelona
When

From 30/07/2022 to 21/08/2022
Website
Web venda d'entrades:
E-mail
E-mail:

taquilles@palaumusica.cat
You may also be interested in...