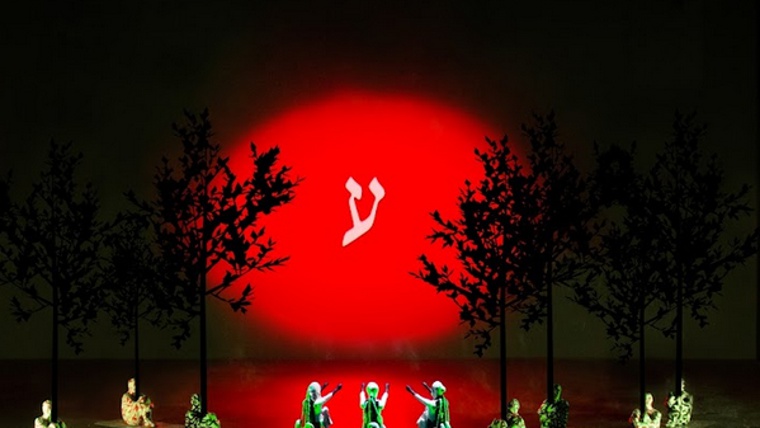 Schedule
Days
Hours
Preus
Observation

16 febrer,
18 febrer,
20 febrer,
22 febrer,
23 febrer,
25 febrer,
28 febrer,
1 març i
3 març

a les 19.00 h

Entrada general de: 15 a 293 €

Informació sobre abonaments i
descomptes a la web i taquilles
del teatre

19 febrer

a les 17.00 h

26 febrer

a les 18.00 h
La història d'amor entre Verdi i Shakespeare començava amb  Macbeth, una obra considerada com "una de les millors creacions de la mà de l'home". Verdi sentia devoció per l'obra de Shakespeare i aquesta és la primera òpera en què s'hi basà. A partir de la tragèdia, volia assolir "quelcom extraordinari". Per a Jaume Plensa, ocupar el  Macbeth de Verdi-Shakespeare ha estat un somni de joventut. Quan Gerard Mortier li va preguntar a Salzburg quin títol volia dirigir, no ho va dubtar. Haurà hagut d'esperar 25 anys per fer del somni una realitat.
Les bruixes profetitzen que Macbeth serà el proper rei d'Escòcia, i Lady Macbeth empeny el destí assassinant l'actual rei. Els vaticinis de les bruixes porten Macbeth a ser sanguinari amb amics i rivals, fins que sol i furiós s'enfronta a la darrera batalla, en la qual acaba morint. Un duet de dramàtica intensitat i autoritat vocal (Luca Salsi / Carlos Álvarez i Sondra Radvanovsky / Anna Pirozzi) per defensar els rols principals de l'honest general empès a l'assassinat i l'engany per l'ambició sense mesura de la seva esposa.
Una de les frases més fascinants de tota l'obra —"Sleep no more"— ens explica que, amb l'assassinat, Macbeth no només ha matat algú, sinó que també ha acabat amb la possibilitat de dormir tranquil la resta de la seva vida. Paraules que han perseguit des de la infància Jaume Plensa. La poderosa presència estètica i ritual de Jaume Plensa, on posarà en moviment tot el seu univers iconogràfic, és l'escenari ideal per a aquest drama fosc, teatral i ple d'energia demoníaca, que estarà magistralment dirigit pel mestre Josep Pons.
Fitxa artística
Una creació de Jaume Plensa
Escenografia i vestuari: Jaume Plensa
Coreografia: Antonio Ruz
Il·luminació: Urs Schönebaum
Col·laboració a la direcció d'escena: Leo Castaldi
Assistència a l'escenografia: Marc Salicrú
Col·laboració al vestuari: Nadia Balada
Producció: Gran Teatre del Liceu
Address:

C la Rambla, 51*59

:

Ciutat Vella

Neighborhood:

el Raval

City:

Barcelona
When

From 16/02/2023 to 03/03/2023
Website
Web venda d'entrades:
You may also be interested in...