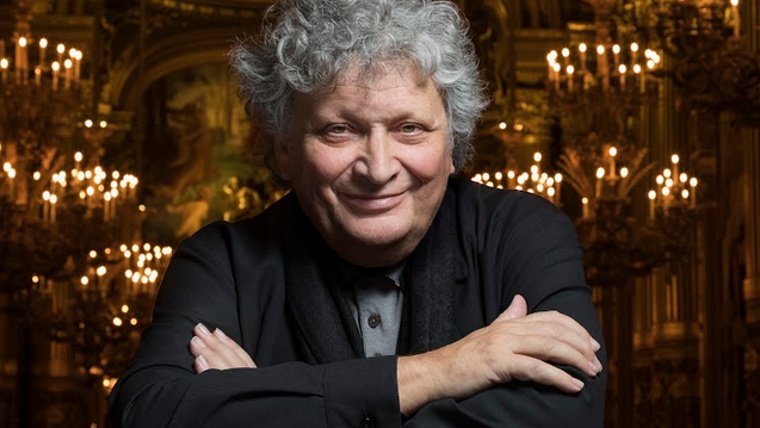 Schedule
Days
Hours
Preus
Observation

Dijous i divendres

a les 19.00 h

Entrada general de: 15 a 263 €

Informació sobre abonaments i
descomptes a la web i taquilles
del teatre
Acció teatral en tres actes, estrenada al Burgtheater de Viena l'any 1762 i basada en les Metamorfosis d'Ovidi. Quan Gluck va tornar a la faula d'Orfeu, més d'un segle i mig després de Monteverdi, d'alguna manera es va comprometre a revolucionar les convencions existents de l'òpera. Centrant-se en la potència, cohesió i riquesa de l'argument, va fer néixer una obra innovadora amb una increïble abundància de ballets i cors que irradien bellesa lluminosa alhora que revisen les formes del passat. 
A banda de la preciosa obra de Gluck, l'atractiu principal rau en l'oportunitat d'escoltar la versió que en farà René Jacobs, al capdavant de l'Orquestra Barroca de Freiburg, instal·lada de fa temps a l'Olimp de les formacions historicistes. 
Jacobs, que va ser un dels contratenors més importants de tots els temps i va fixar la versió de com cantar Orfeo, ara aborda el títol des de la vessant de director. El seu enfocament se centrarà a emfatitzar el drama tot subratllant les dinàmiques i la universalitat de la partitura. La seva direcció és la promesa de la riquesa en el matís, la teatralitat i l'elegància; una direcció detallista amb la voluntat d'oferir quelcom nou i únic. 
Tot i que el tema està extret d'un dels mites més bonics, la trama se centra molt en la parella d'Orfeo i Euridice, i el seguit d'àries demanen una sensibilitat i un virtuosisme consumats. 
Entre la gràcia i la poesia, Gluck ens situa a Orfeo en la cruïlla d'una decisió on haurà de prendre riscos i fer el salt al buit per iniciar una aventura impressionant que el durà a una dolorosa baixada als inferns per recuperar la seva estimada. "Che farò senza Euridice." 
Fitxa artística
Direcció d'escena: Olivier Py
Coreografia i reposició: Daniel Izzo
Escenografia: Pierre André Weitz
Vestuari: Pierre André Weitz
Il·luminació: Bertrand Killy
Producció: Grand Théâtre de Genève i Opéra-Comique (París)
Address:

C la Rambla, 51*59

:

Ciutat Vella

Neighborhood:

el Raval

City:

Barcelona
When

From 08/06/2023 to 09/06/2023
Website
Web venda d'entrades:
You may also be interested in...