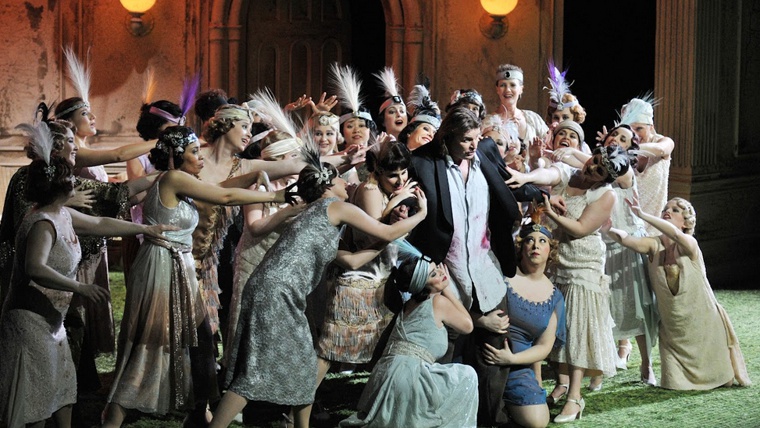 Schedule
Days
Hours
Preus
Observation

25 maig,
30 maig,
2 juny i
7 juny

a les 19.00 h

Entrada general de: 15 a 298 €

Informació sobre abonaments i
descomptes a la web i taquilles
del teatre

28 maig

a les 18.00 h

4 juny

a les 17.00 h
Festival escènic sagrat basat en llegendes medievals sobre el sant Grial i la llança de Longinus, Parsifal és la darrera partitura de Richard Wagner. Obra de caràcter simbòlic, exemplifica millor que cap altra òpera el concepte de la redempció. Parsifal, l'heroi que ignora els seus propis orígens i fins i tot el seu nom, personifica la innocència i la compassió. 
L'estrena de Parsifal als grans teatres d'òpera a partir del 1914, moment en què van prescriure els drets exclusius que tenia el Festival de Bayreuth des del 1882, va provocar un important impacte a Barcelona. A mitjanit del 31 de desembre del 1913, el Liceu s'avançava a la resta de teatres del món per descobrir una partitura colossal. 
Aquest muntatge de Claus Guth, segurament un dels més aclamats, té la mirada posada a la vella Europa tant ben explicada a La muntanya màgica de Thomas Mann. Coproducció del Gran Teatre del Liceu i l'Opernhaus Zürich del 2011, interpreta l'obra fora del context de l'època en què va ser escrita. La recerca dels Cavallers del Grial en un redemptor està correlacionada amb la desorientació i cerca de significat en els anys posteriors a la Primera Guerra Mundial, i en última instància reflecteix els esdeveniments que van portar al cop d'estat a Alemanya l'any 1933: un decadent hospital per a lesionats de la guerra, inundat de traumes i desànim, on les esperances dipositades en un nou líder només portaran a un nou desastre. Centrada en el símbol i el mite, mostra la decadència moral i física en el si d'una saga familiar. Un conflicte que l'amor i el perdó podran resoldre. 
Josep Pons, exescolà de Montserrat que somniava en aquest títol ja des dels seus anys al monestir, ens conduirà pels misteris d'aquest monument musical extraordinari amb un repartiment vocal de luxe que inclou Nikolai Schukoff, Elena Pankratova, René Pape, Matthias Goerne i Evgeny Nikitin. Sens dubte, un dels moments més commovedors de la temporada. 
Fitxa artística
Direcció d'escena:Claus Guth
Escenografia i vestuari: Christian Schmidt
Coreografia: Volker Michl
Il·luminació: Jürgen Hoffman
Videoartista: Andi A. Müller
Producció: Gran Teatre del Liceu
Address:

C la Rambla, 51*59

:

Ciutat Vella

Neighborhood:

el Raval

City:

Barcelona
When

From 25/05/2023 to 07/06/2023
Website
Web venda d'entrades:
You may also be interested in...